Gladwin High School Athletics starts Monday August 7th and we want all 9th-12th graders to be a part of it. You must have a Physical completed after April 15, 2023 to participate. Walk in physicals are still available at many locations. Please report to GHS at the following times to participate: ▪️Football 4:00pm - 9:00pm ▪️Cross Country 3:30pm - 5:30pm ▪️Boys Soccer 9:00am - 11:30am ▪️Dance - 9:30am - 11:30am ▪️Volleyball 11th and 12th Grade: 8:00am - 10:30am 9th and 10th Grade: 10:00am - 12:00pm If you have questions about a specific sport please reach out to the coach of that sport. It's a GREAT time to be a Flying G!

Spring Sports are off to a great start for the Flying G's! Yesterday Baseball, Softball, Golf, Girls Soccer and Track started for our High School Students! We have about 170 Athletes who will be taking advantage of Spring Athletics and we are excited to see all they can accomplish! It's a great time to be a Flying G!


The MHSAA Girls Basketball District Game at Bullock Creek has been canceled for tonight. Rescheduled for tomorrow (Tuesday) at 7:00pm at Bullock Creek.

Gladwin vs. Beaverton Day! The day we battle with Beaverton to take home Butch and the Cedar Cup! In addition, we will be presenting the Football Team with their State Championship Rings! All will take place in the Gladwin Gym, Tonight is a day you do not want to miss! Expected Timeline of Events:  4:30pm - JV Boys Basketball Game 5:45ish - Gladwin Football Ring Ceremony  6:00pm -- Varsity Girls Basketball Game 7:30pm - Varsity Boys Basketball Game If for some reason you cannot be there, be sure to check it out live on the Gladwin Yotutube Channel!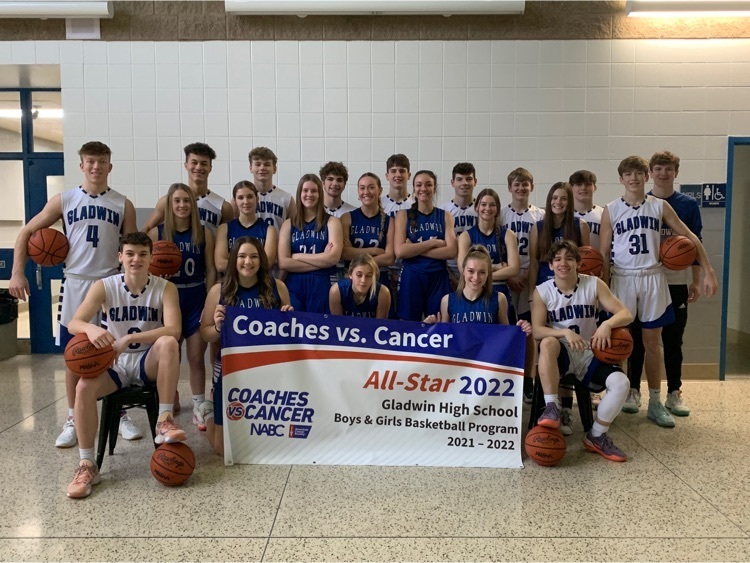 A huge thank you to the IBEW Local 692 Electricians and the Girls/Boys Gladwin Basketball program for putting on and helping with the Mobile Food Distribution on Friday! Giving away 16,000 pounds of Food in single digit degree weather was no easy task but knowing we are helping the Gladwin Community made it worth it. Winning on the court is great, but these kids are winning because they are learning to help their neighbors along the way. Gladwin Proud.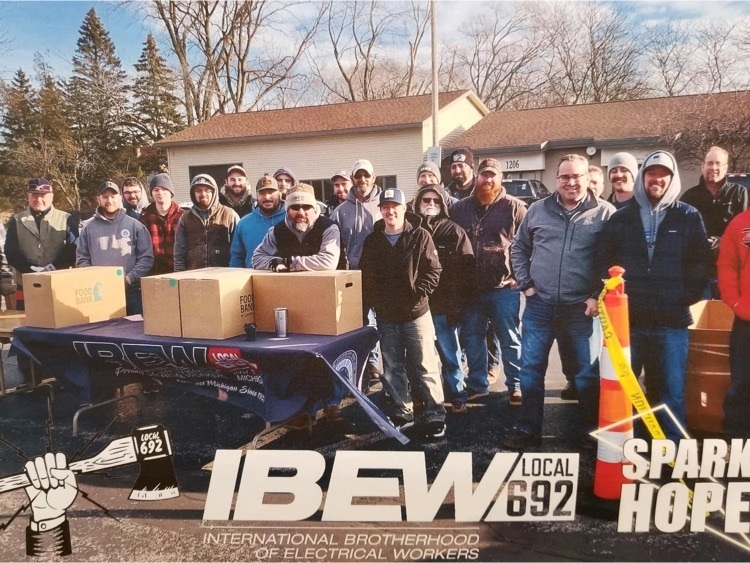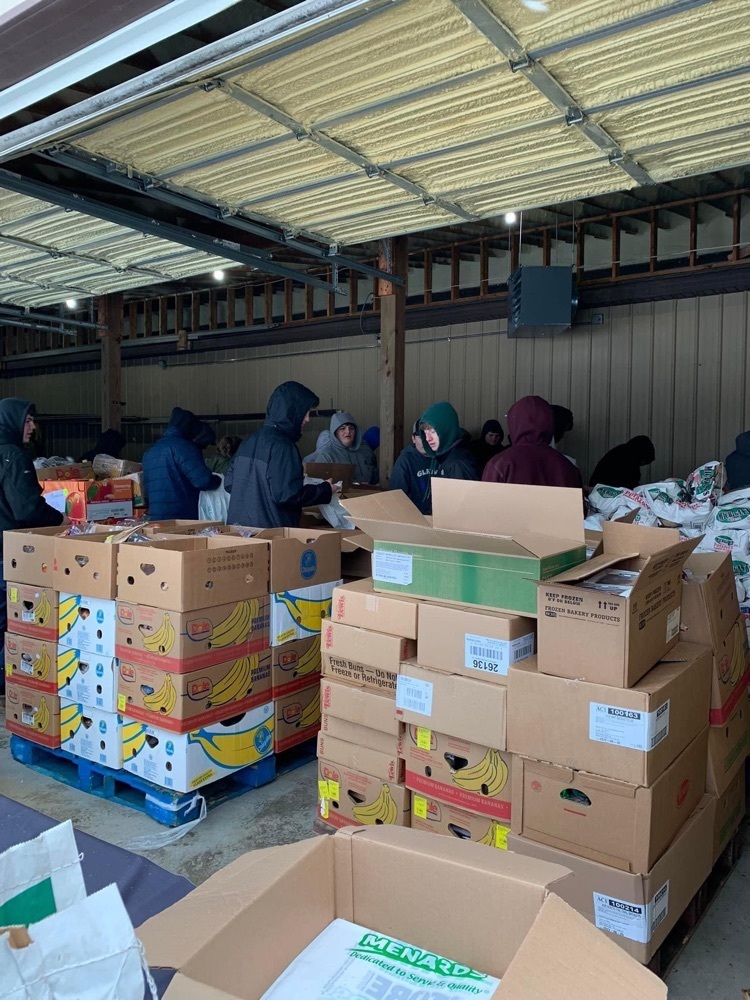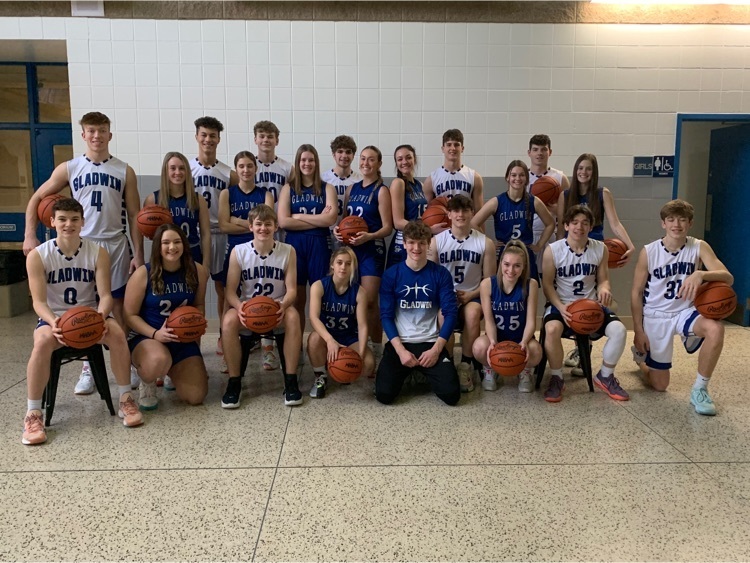 Tonight the Gladwin Girls Basketball team takes on Meridian in their Coaches vs. Cancer Game! Gladwin is proud to be part of the American Cancer Society team in the fight against cancer! With support from Duane Simpkins and the Farm Bureau Insurance Agency, we are proud to help fund lifesaving screenings, cancer research and services for cancer patients. Come out to Gladwin High School tonight starting at 6pm! No one fights cancer alone!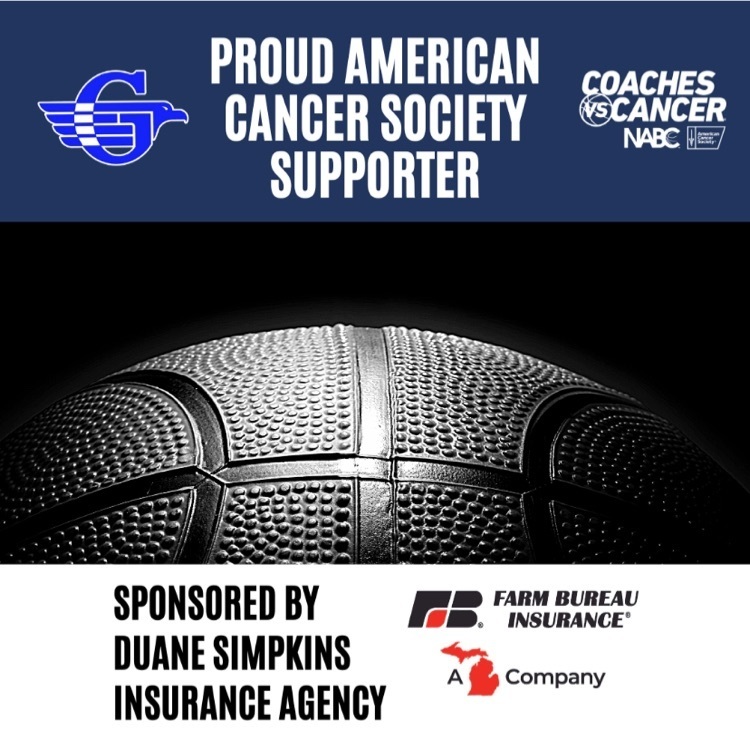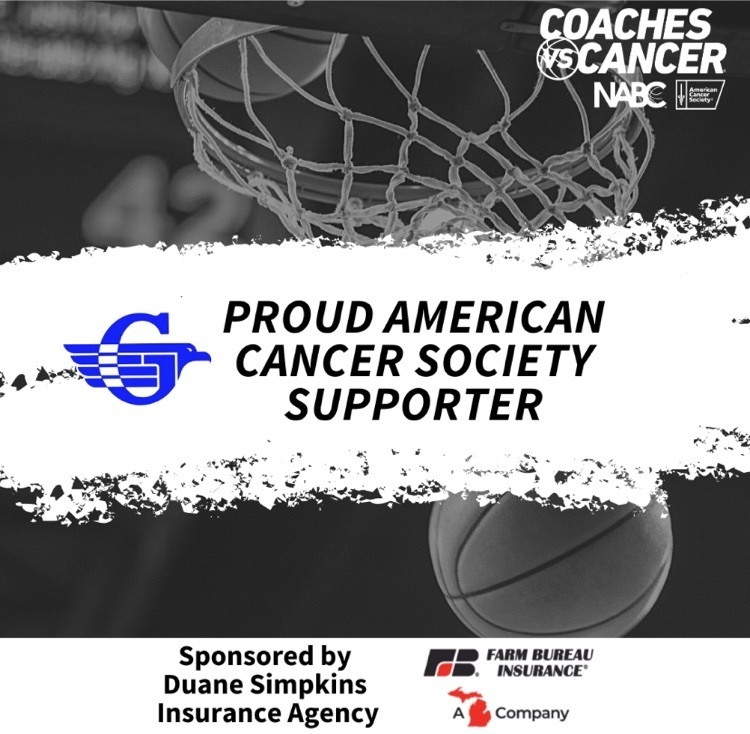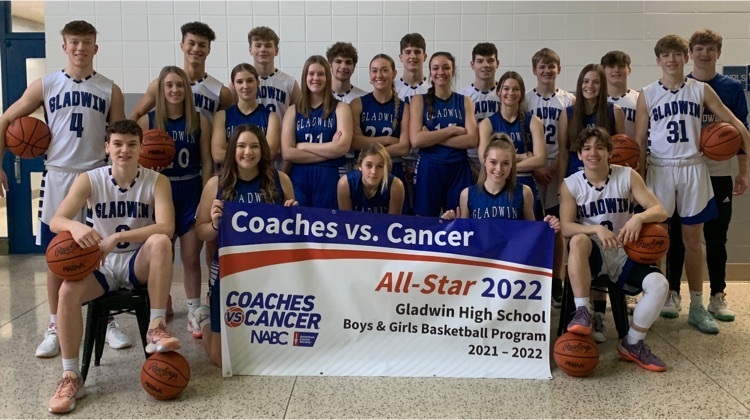 Basketball games will be played as scheduled tonight! JV and Varsity Boys Basketball will be played at Rose City (Ogemaw) starting at 5:30pm with Varsity to follow. JV and Varsity Girls Basketball will be played at Standish starting at 6:00pm with Varsity to follow.

THE CEDAR CUP STAYS IN GLADWIN! Gladwin Varsity Girls beat Beaverton 33-29!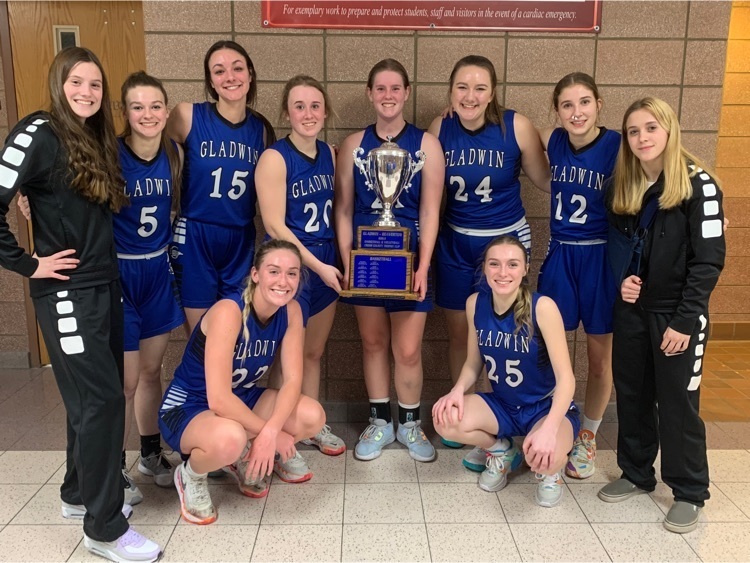 It's GAME DAY! Tonight our Basketball teams play Beaverton with the Cedar Cup and Butch on the line. Dress in Blue and meet us in Beaverton to Cheer on the Flying G's! JV Boys start at 4:30pm, with Varsity Girls and Varsity Boys to follow!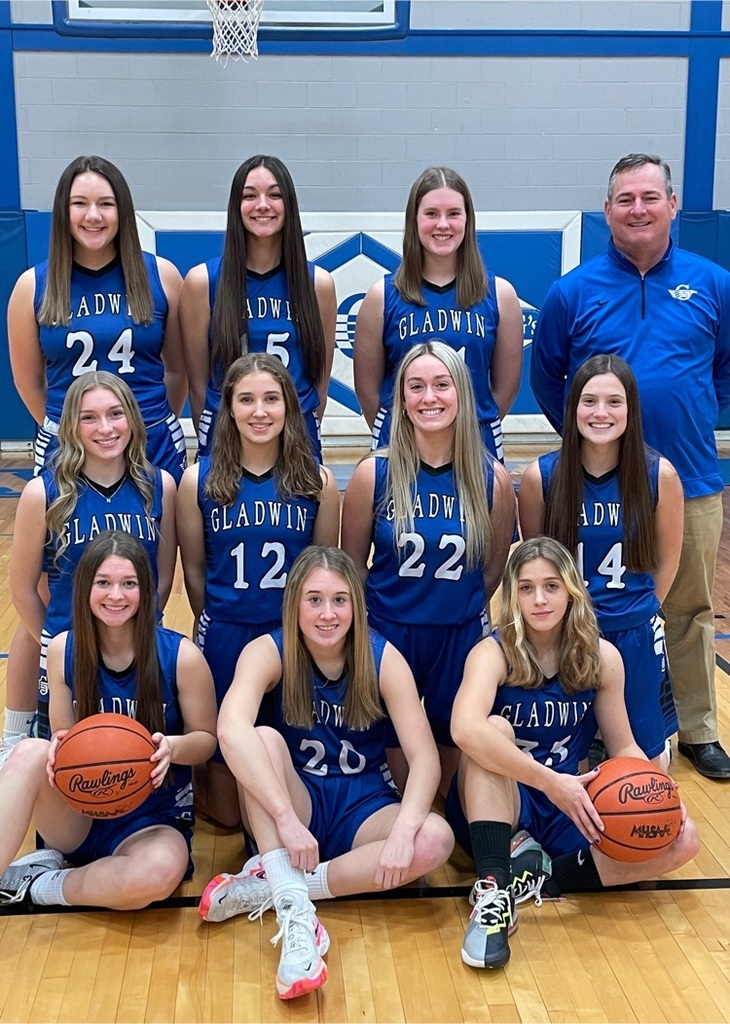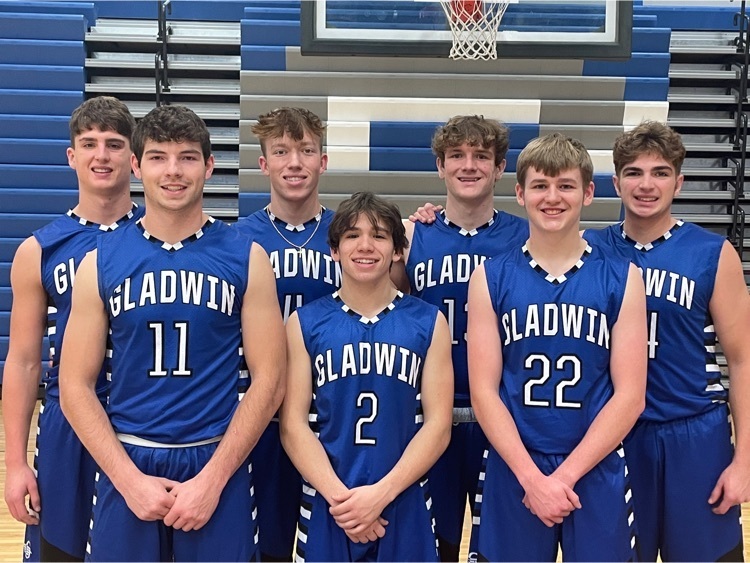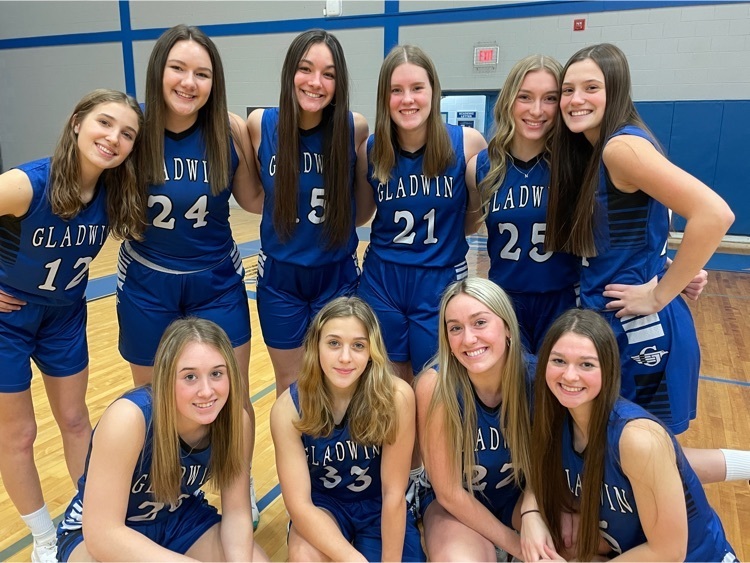 Tonight our Wrestling Team hosts their Home Conference Match against Beaverton and Pinconning starting at 6pm. Come out and support these great athletes or catch the live stream on the Gladwin YouTube Page!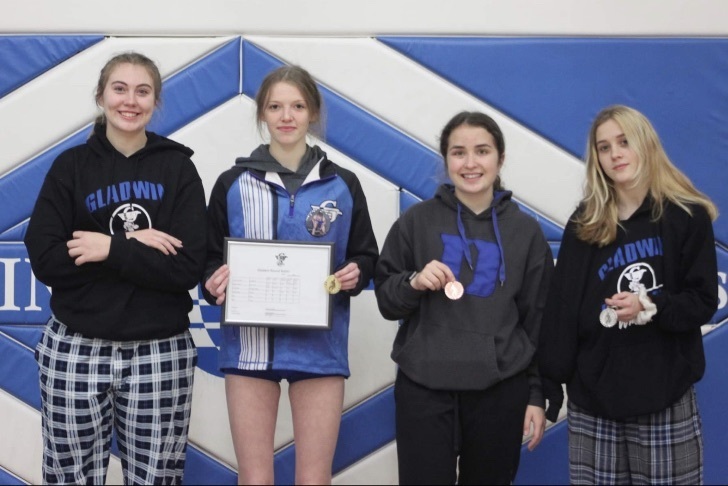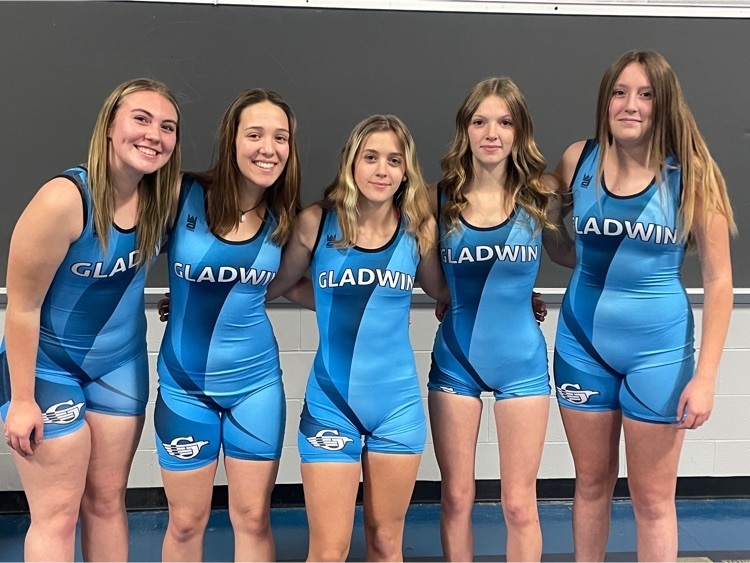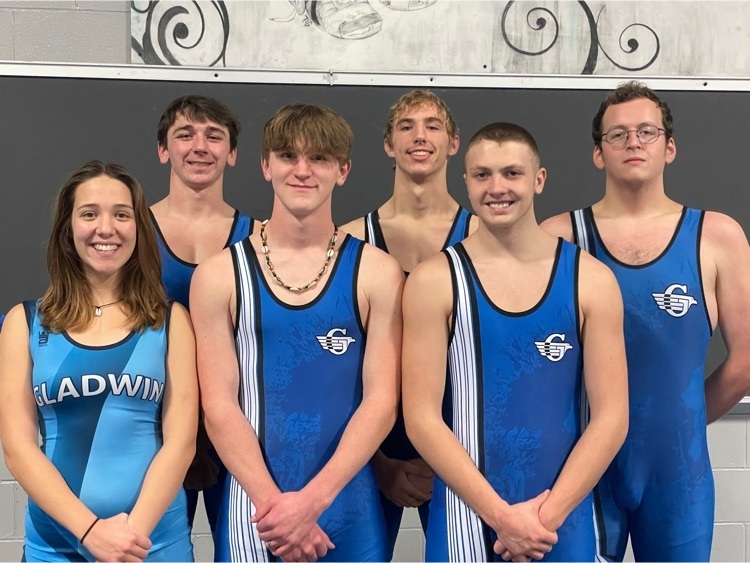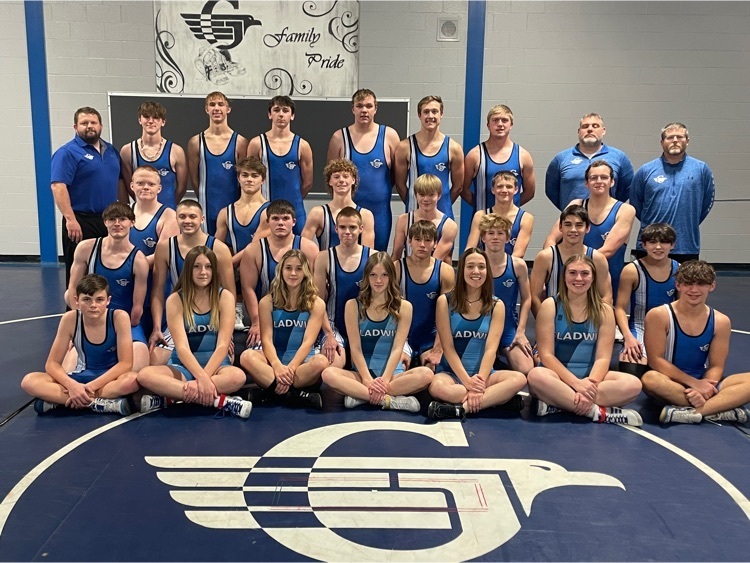 We are excited to welcome back our Gladwin Youth Basketball Teams as our Half-Time Entertainment for the JV Basketball Games!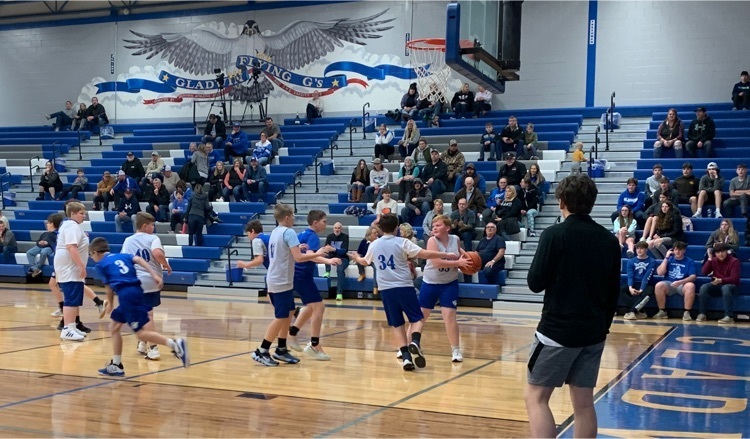 Congratulations to our Gladwin Football Team and coaches for earning the title of Division 5 State Champions. Tonight the Girls Basketball Season officially starts with a game at Ogemaw Heights. Our first home contest of the season is Friday against Shepherd.


The Flying G Football team is on their way to Ford Field! Come Support the G's on Saturday at 4:30pm or tune in on Bally Sports or your local 103.1 WGDN radio station!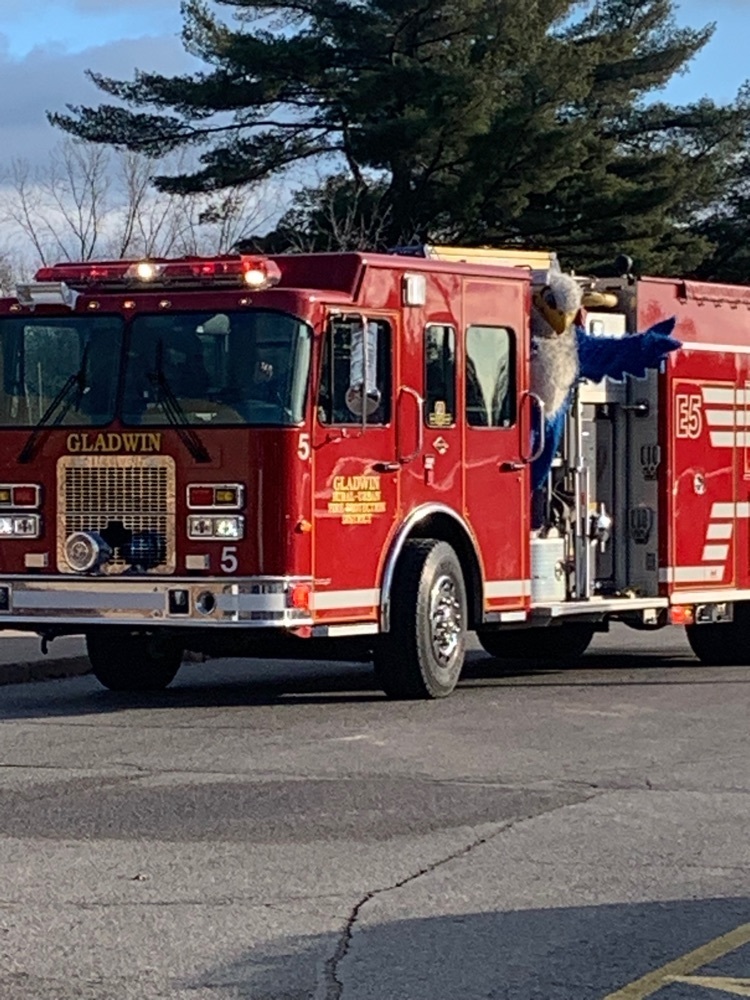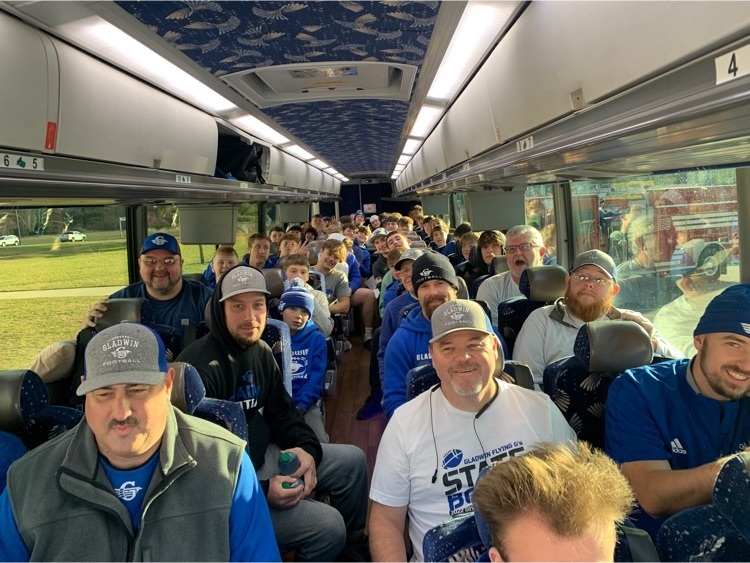 Week 14 brings us a Division 5 State Finals match up with Frankenmuth HS. The game will be in Detroit at Ford Field. Kickoff will be at 4:30 PM on Saturday, November 26th. Tickets can be purchased online at Ticketmaster or at the door. Cost is $18.50 + fees. Plan to get to Ford Field early, as there can typically be lines for parking and to enter the stadium. Your ticket will be good for all 4 state finals games on Saturday. Check out the comment section below for additional information on entering Ford Field and parking. We hope to see you at Ford Field as the Flying G's compete for the school's first MHSAA Football State Title! 🎟️:
https://www.ticketmaster.com/saturday-mhsaa-football-championships-detroit-michigan-11-26-2022/event/08005D6FBD8B260C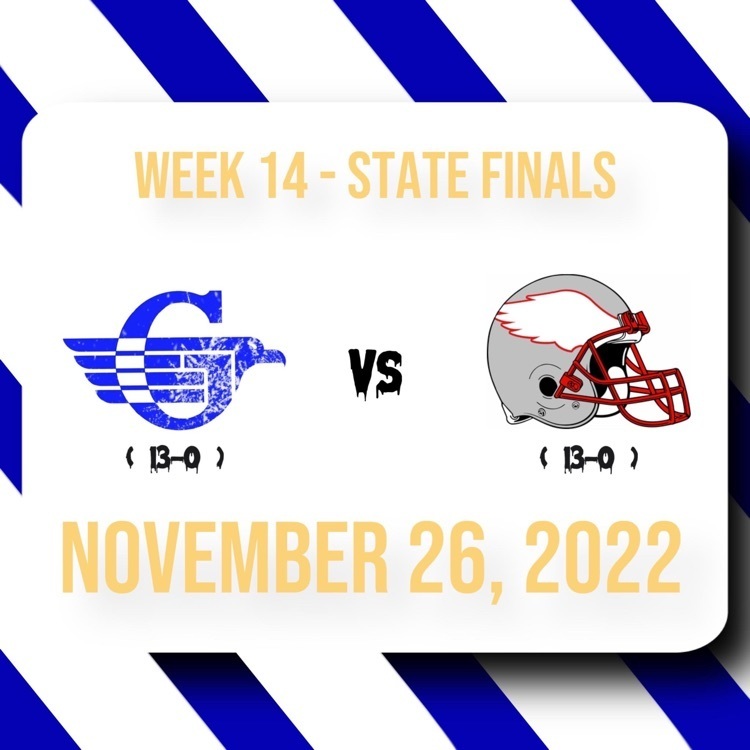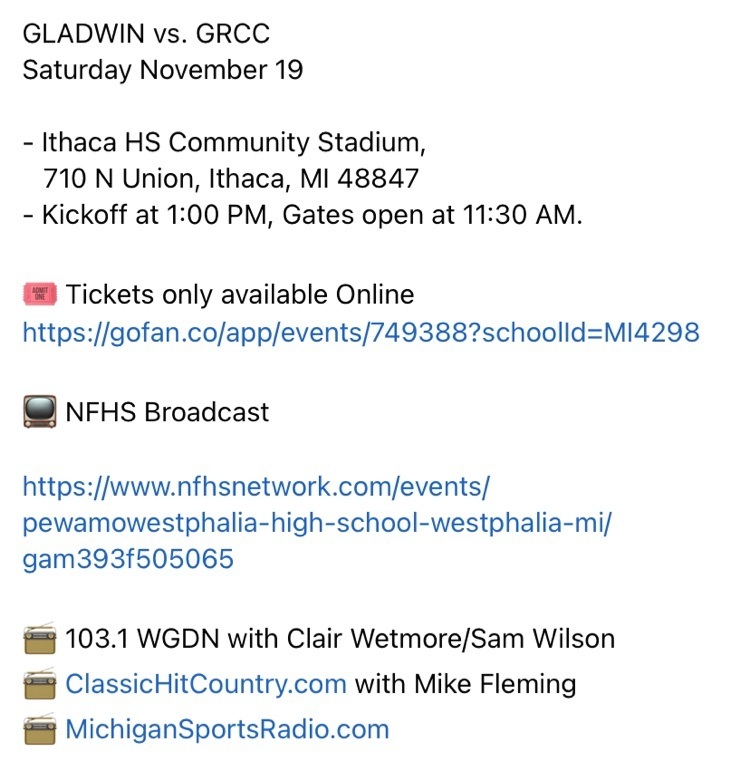 The Flying G's have made a statement on Jack Pine Athletics this Fall! 2022 Jack Pine Champions in Boys Cross Country, Football and Volleyball.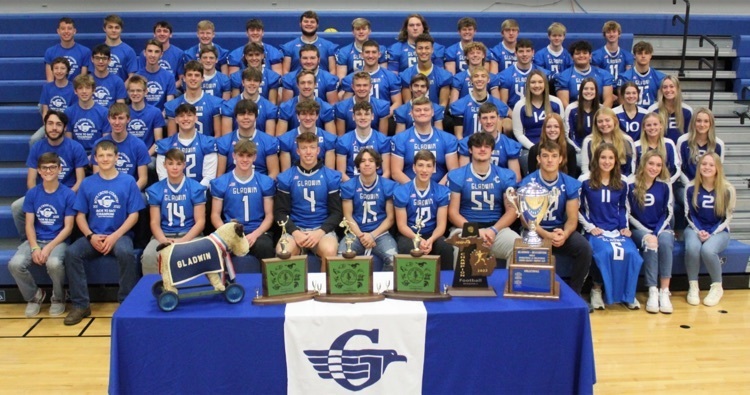 If you are looking for information for the Gladwin District Football Game on Friday here it is! Gates open at 5pm, Game Time 7pm. Tickets Available online on GoFan.co No Cash Sales, No Passes.
https://gofan.co/app/events/749210?schoolId=MI4298
AUDIO AND LIVE STREAM: Livestream will be produced by the Gladwin AV Club on the NFHS Network
https://www.nfhsnetwork.com/events/mhsaa-mi/gam038890c8f1
Audio will be available on: ClassicHitCountry.com w/ Mike (McCall) Fleming 103.1 WGDM with Clair Wetmore and Sam Wilson It's a great time to be a Flying G!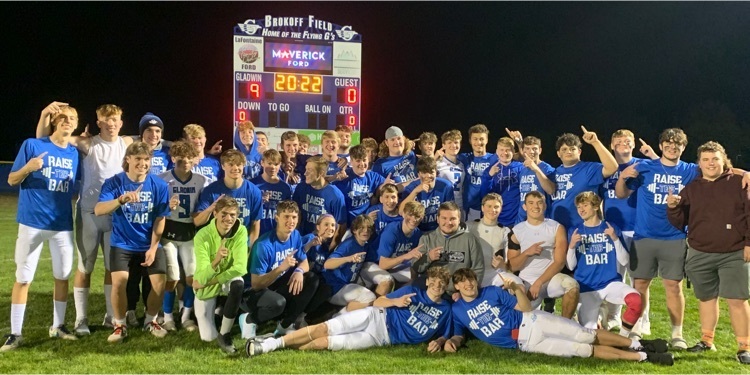 We have two Team Jack Pine Conference Champions so far this Fall! Congratulations to Varsity Football and Boys Cross Country. Keep it up Flying G's!