Gladwin High School is selling "Beat Beaverton" t-shirts designed by Grace Gawel. We play Beaverton for football on 10/13 and home volleyball on 10/16. Orders are due September 26th. Please drop off your orders at the Gladwin High School Office. Money is due at the time of ordering. Questions should be directed to the office staff at the high school 989-426-7341.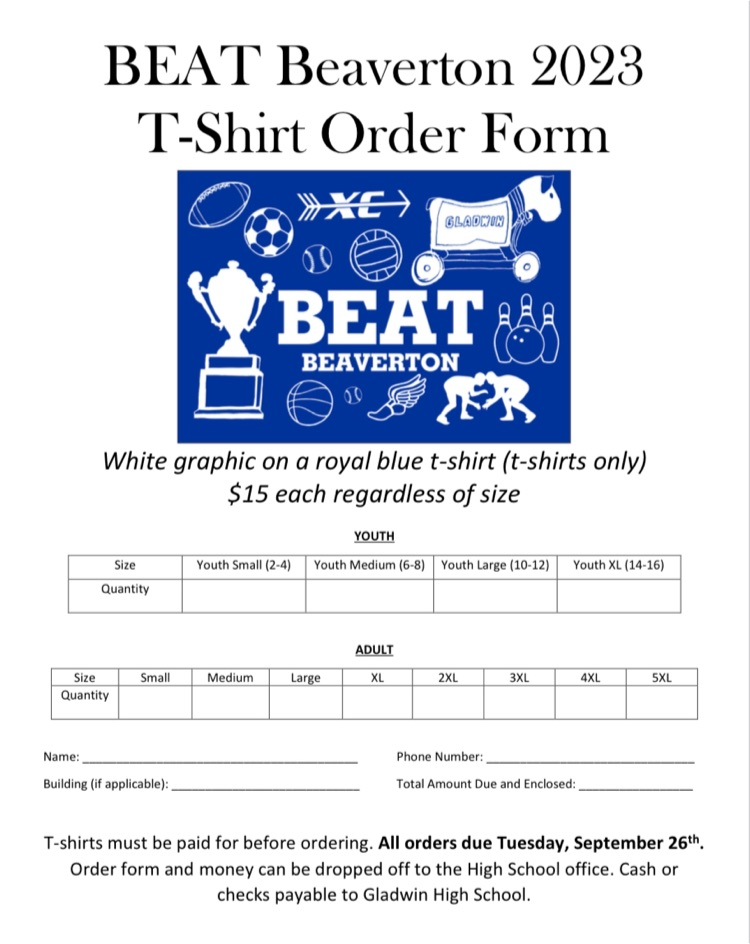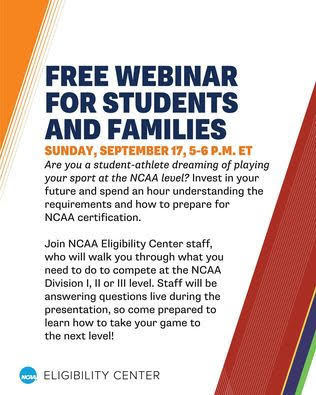 Notice of School Board Special Meeting Agenda 1. Amend L4029, 2. Workshop to follow Date of Meeting: 9/25/2023 Time: 6:30 pm Location: Gladwin Junior High Library

Happy Labor Day: According to the US Department of Labor, the day is to celebrate the social and economic achievements of the American worker. The holidays stem from the late 1800s when labor activists wanted a federal holiday to recognize workers' contributions to the country.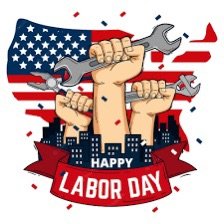 Notice of Time Change: Tonight's School Board Workshop will begin at 6:00 pm in the Junior High Library

Notice of Special Board Meeting August 16, 2023 Agenda: Strategic Planning Place: Riverwalk Place Meeting Room Time 6:00 pm

Early this morning there was a shooting in the City of Beaverton. While we have no reason to believe that there is any danger to our students, we are operating our buildings in secure mode. Secure mode is not a lockdown but rather a heightening of our security posture. You are always welcome to give me a call if you have any questions or concerns. 989-429-0610 . Rick Seebeck

The vote was close with 1132 yes and 1788 no. We will reevaluate and press forward doing what is best for our students and providing the high level education we have been known for.

Just finished voting! The polls are open until 8 tonight. Everyone with the exception of Arthur township votes at the Sacred Heart Activity Center. Get out and VOTE🙂

Tomorrow is election day! Don't forget to vote. Everyone will vote at the Sacred Heart Activity Center with the exception of those living in Arthur Township. Arthur Township will vote at their township hall. If you have any last minute questions about the proposal, feel free to give me a call at 989-429-0610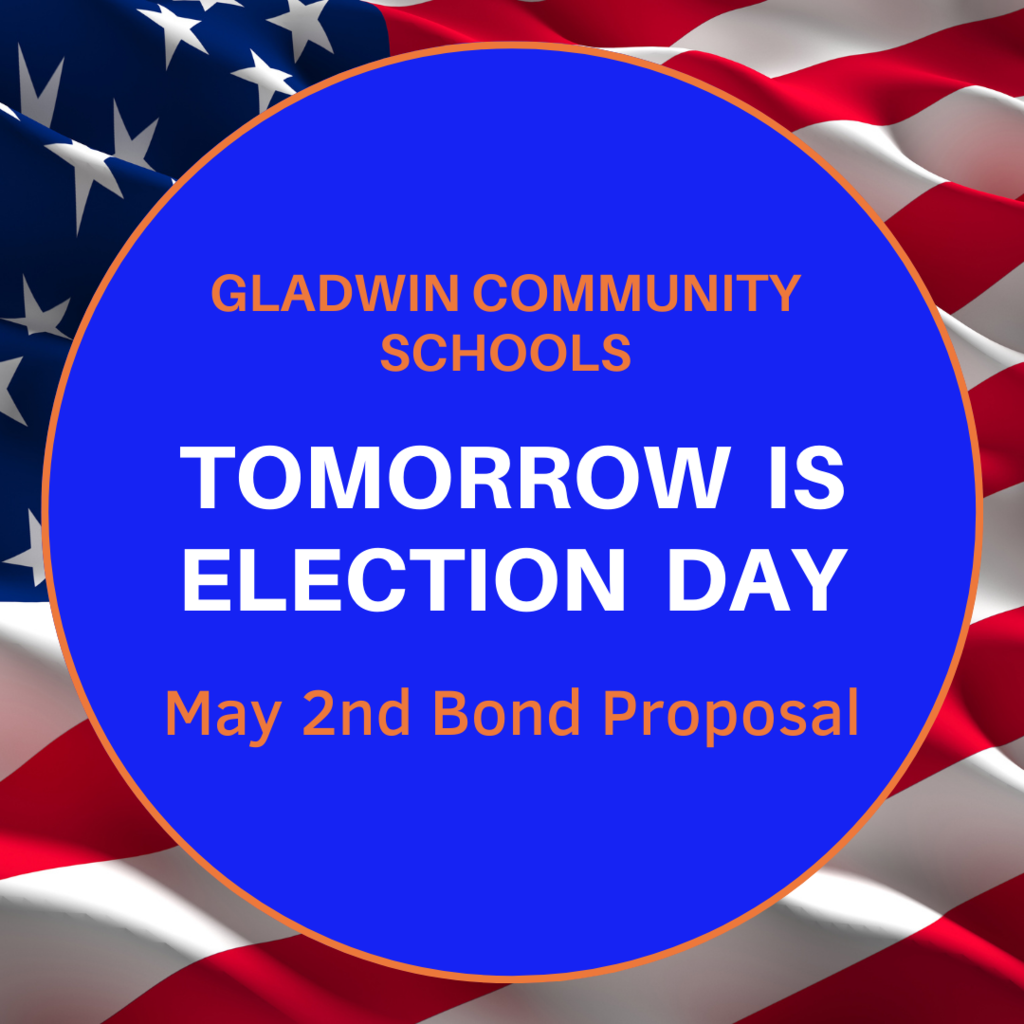 Notice of Board Special Meeting April 4 and April 5, 2023 at 5:30 pm in the Junior High Library for Superintendent Interviews. Board Meetings are open to the public. The community is encouraged to attend.

At last night's BOE meeting the Board voted to hire Ann Clayton as the Junior High track coach. In other business, the Gladwin Community Schools Board of Education has taken the next step toward hiring a replacement for retiring Superintendent Rick Seebeck. During the meeting the Board worked with consultant John Skolton of Michigan Leadership Institute to review a diverse slate of applicants and selected five candidates for first round interviews. Those candidates are, Paul Flynn who is the current Superintendent at Sandusky Community Schools, Charles Frisbie the current assistant principal at Bangor High School in Bangor Michigan, Ben Gilpin the current principal at Warner Elementary in Western Parma, Michael Hugan the Superintendent at Deckerville Community Schools and Martin Prout the Superintendent at North Huron Schools. Interviews are being scheduled for the evening of April 4th and 5th at the Gladwin Junior High School Library and are open to the public. Board of Education President Chris Pellerito stated that the Board is excited to move forward with the process and encourages the community to be involved by attending the public interviews. A complete schedule of interviews will be made available once set.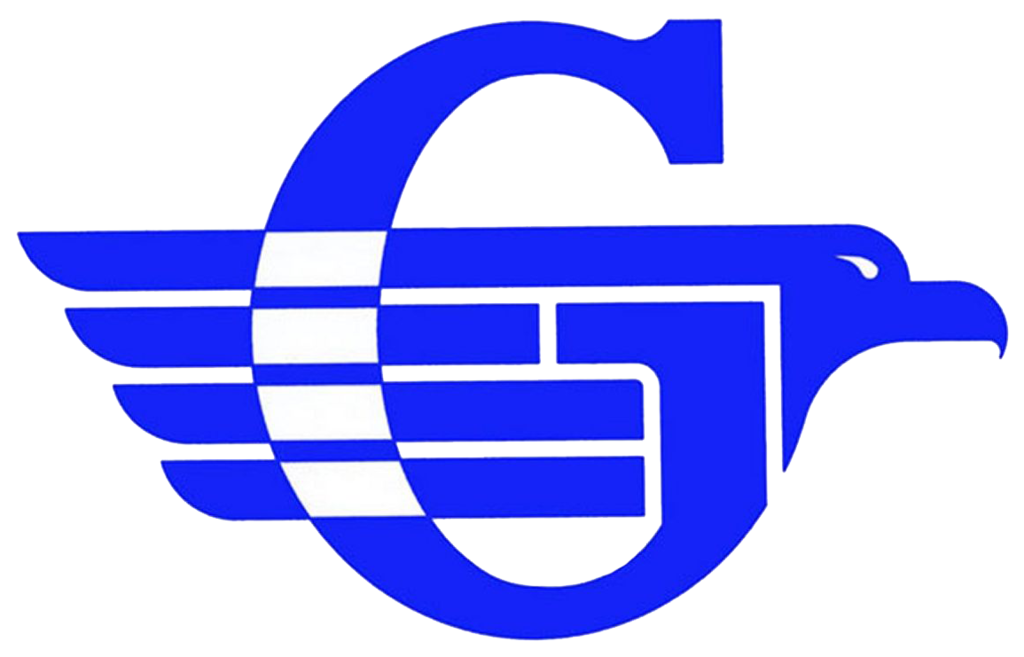 NOTICE OF REGULAR SCHOOL BOARD MEETING TIME CHANGE: The March 13 2023 School Board M meeting will start at 5:30 pm

Looks like the majority of the weather models now indicate the storm track will stay south of us. We will see some snow but nothing like the major event predicted earlier. As of right now plan on having school tomorrow but stay flexible with your planning in the event the storm track changes and we need to adjust.

Tomorrow's weather looks interesting depending on who you listen to! TV 9&10 is forecasting light snow after 5 pm with minimum impact, while NOAA is predicting up to 15 inches beginning at 9 am. I plan on watching the forecast very closely tonight with the hope that the weather experts eventually agree upon the most likely scenario. Stay tuned!

SCHOOL CLOSED TOMORROW. The kids are home safely thanks to the efforts of these professional drivers. Sue Farling, Kala Ranes, Justin Smith, Rosie Wilber, Mary Price,Shannon Brown, Stacie Kitchen, Kevin Cuddie, Ernie Simon,Keith Flach,Gerry Binger, Jennifer Kerrins, Jeff Balzer, Cheryl Eagleson and Adam Johnson.

Due to deteriorating road conditions we will be closing school 30 minutes early today.

NOTICE OF SCHOOL BOARD RESCHEDULED BOARD WORKSHOP The Board Workshop for tonight will be rescheduled for Monday, March 6, 2023 at 7:00 pm in the Gladwin Junior High Library. Please call Rick Seebeck at 989-426-0610 with questions or concerns.

The accumulating snow will result in the cancellation of school for tomorrow. Decisions regarding extracurricular events will be made tomorrow and the appropriate school personnel will let the kids know.

The storm forecasted to arrive this afternoon has the very real potential to significantly impact the bus ride home. Out of an abundance of caution we will close today. Decisions regarding extracurricular events will be made later today and the appropriate school personnel will let the kids know.