Mrs. Christensen's outdoor education class practice making fire, and mapping sound in science class! Students are always excited for the hands on engagement in her classes!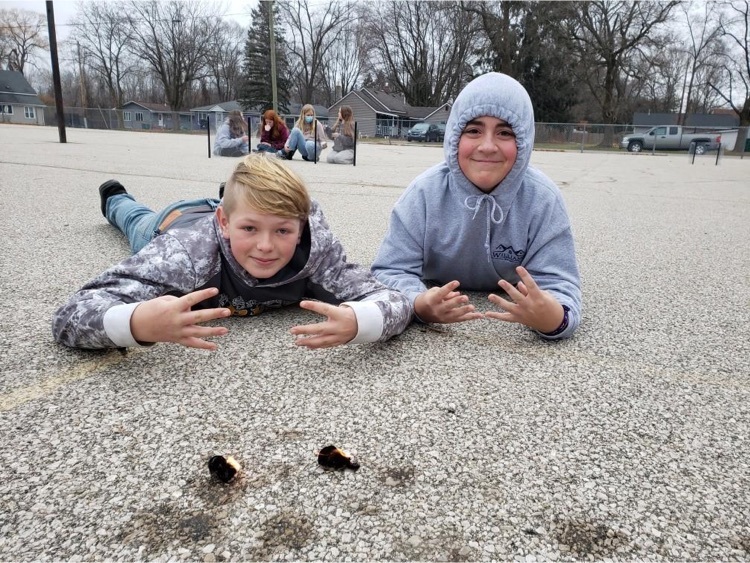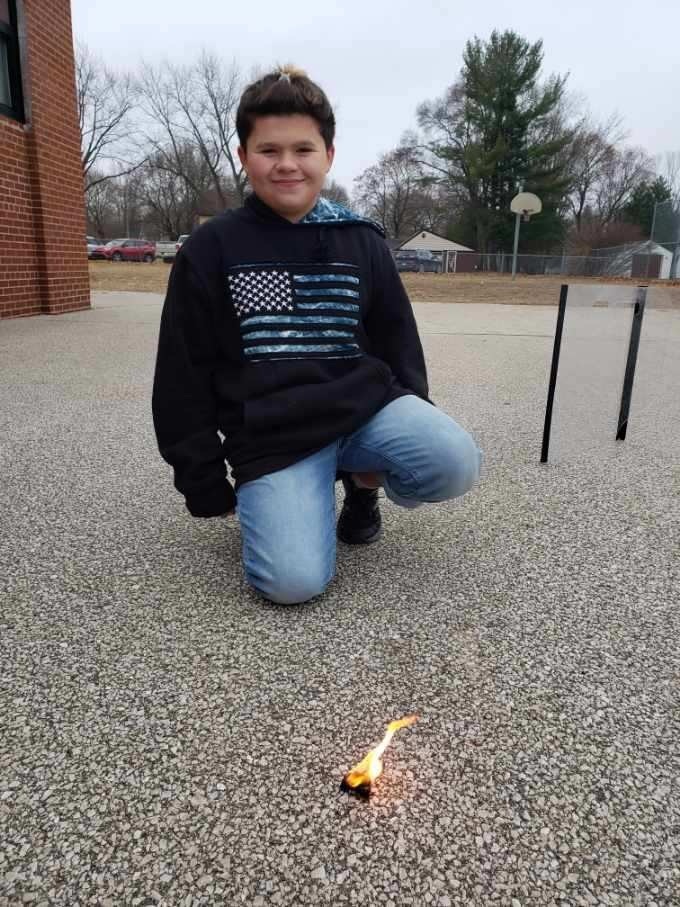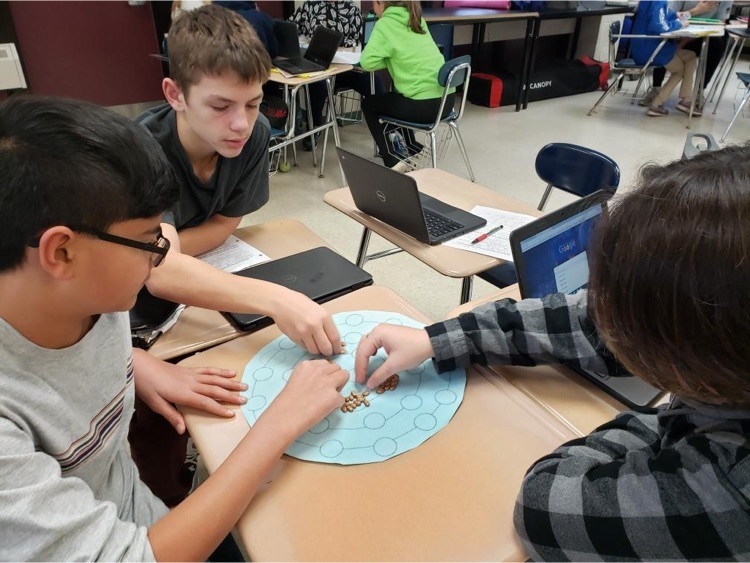 Gladwin Junior High held a Turkey Trot on Wednesday. Students spent time "trotting" around the building and participating in various fitness activities. Students also are bringing in food items to be donated to local food pantries this month. Thank you, Mrs. Hinkson for your work organizing both activities along with the Student Council.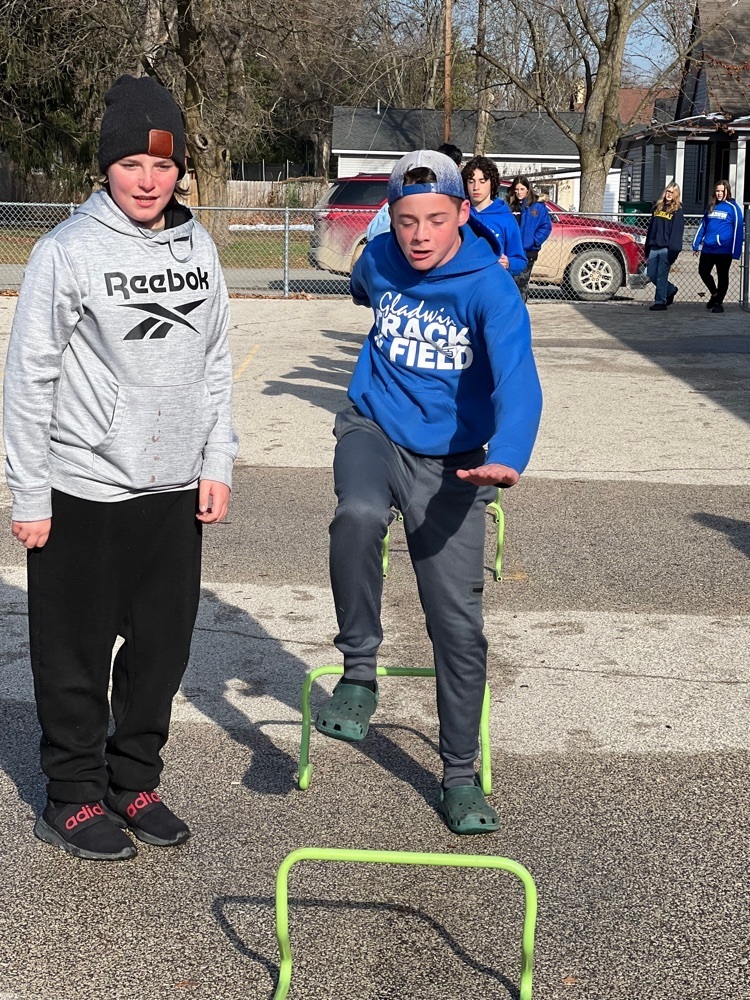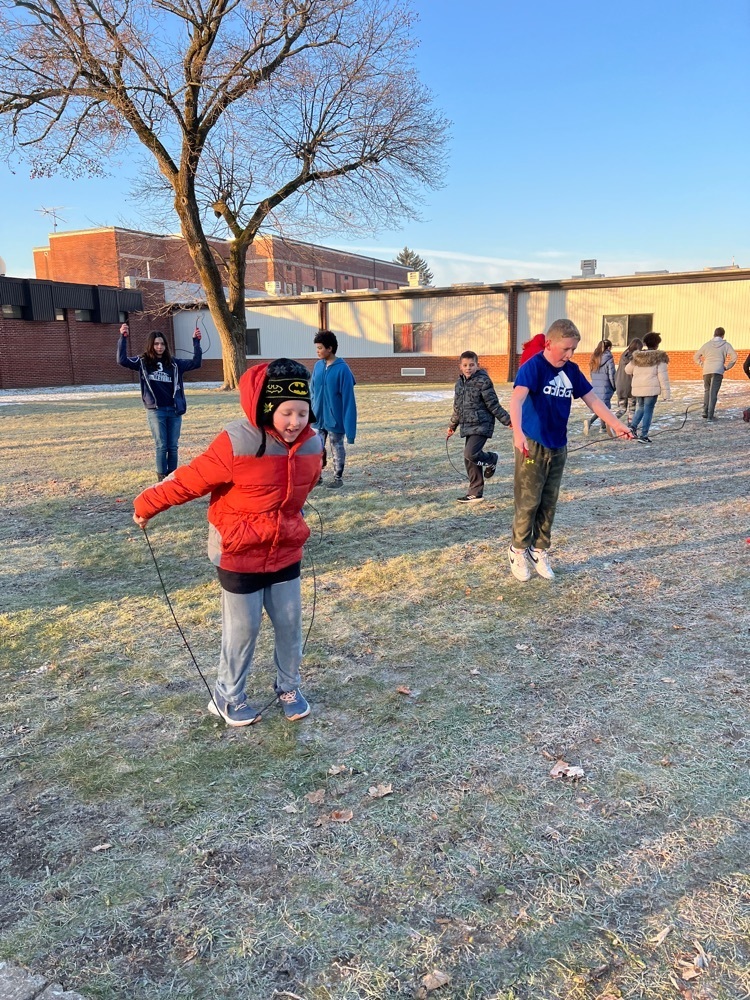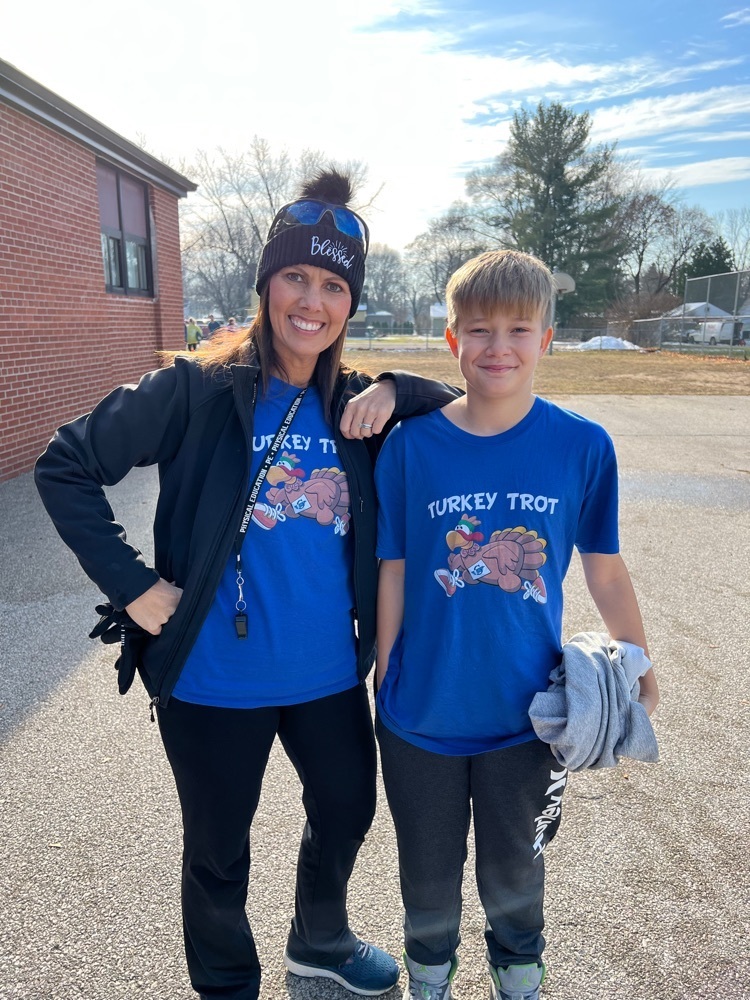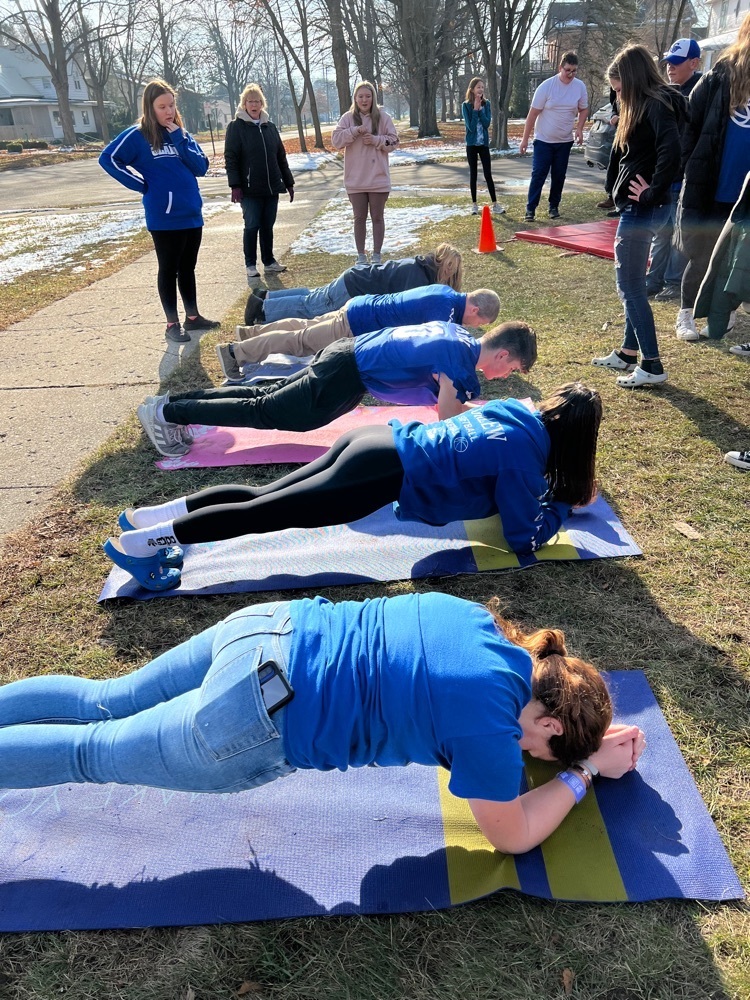 The GHS football team is playing for the State Championship at Ford Field this Saturday at 4:30. We will be having Spirit Days this week to honor the team.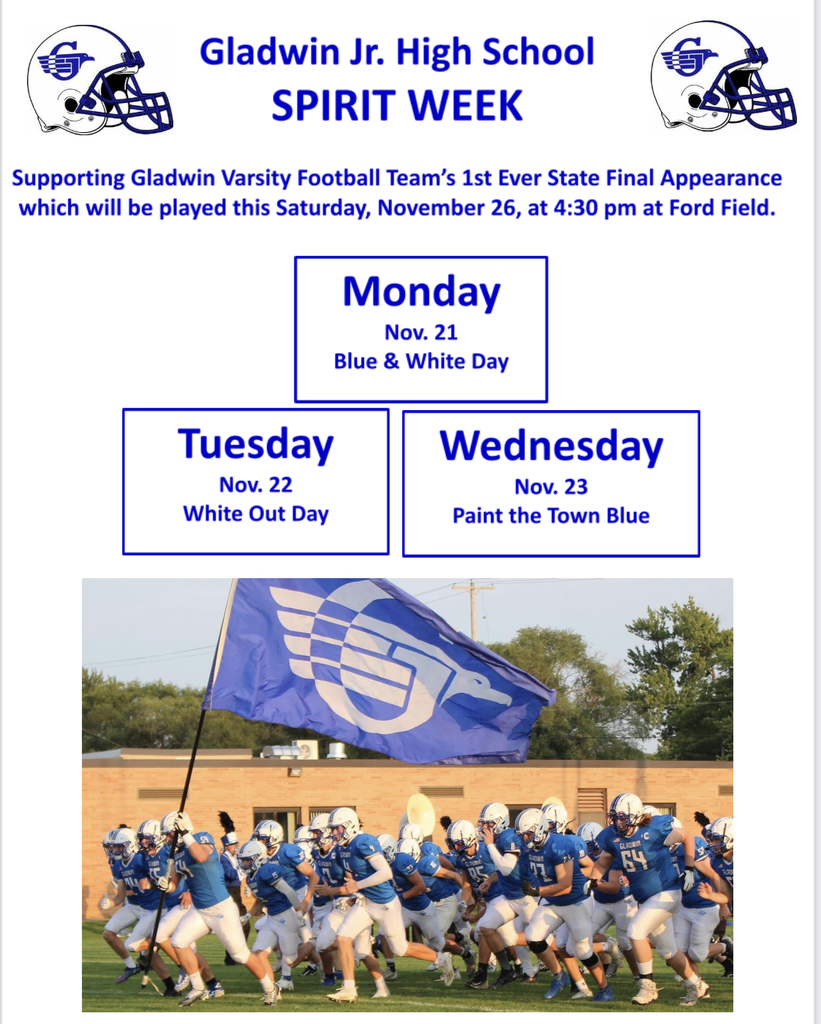 Our 8th grader students that received all A grades on their report cards enjoyed pizza at Mr. M's today. Thank you to Mr. M's and Myers for Tires for recognizing their achievement!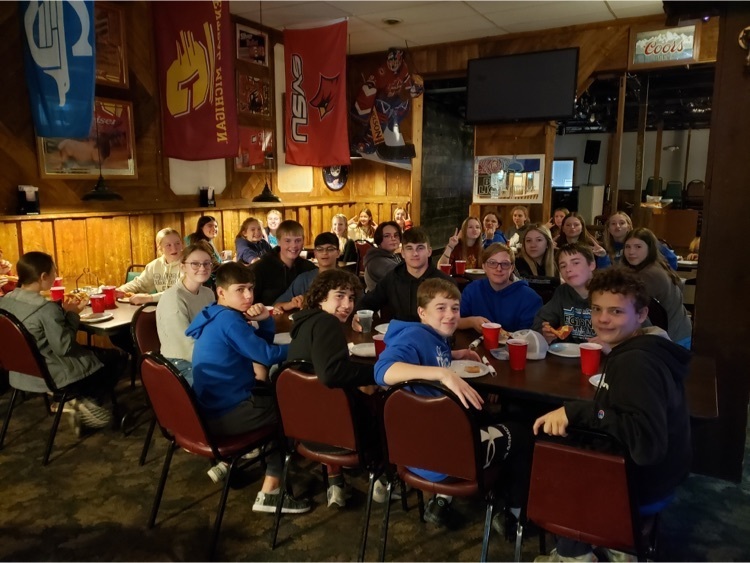 Tomorrow and Friday are both half days with 12:22 dismissal. Breakfast and lunch are served and there is no Sparks.

Parent-teacher conferences are scheduled for Thursday, November 3 from 1-4PM and 5-8PM. Report cards were sent home last Friday. Teachers will be available in their classrooms to discuss your child's progress. We do not schedule times at the Jr. High, so when you are available, we invite you to stop in.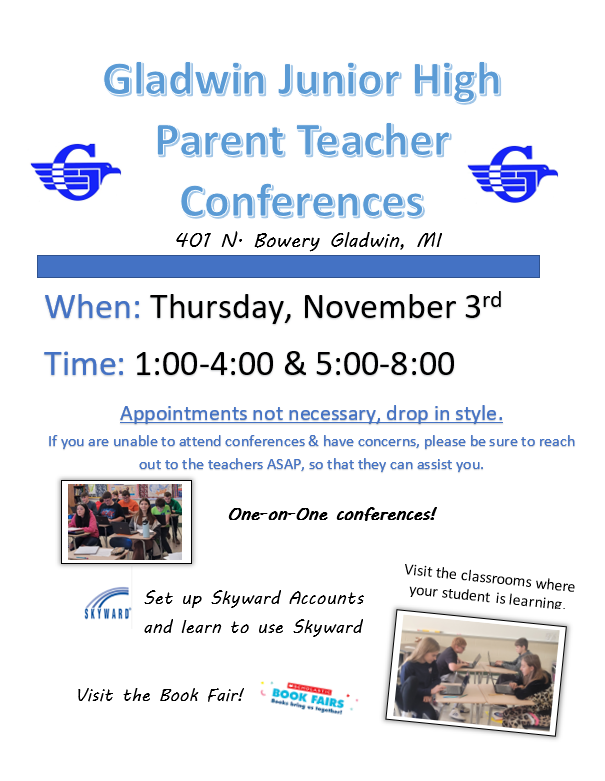 Thursday is our first Junior High dance of the year. The dance is from 3:30-5:30 and costs $5 to attend. Students may bring costumes to change into for the dance if they would like.


Our 7th & 8th Grade Choirs will be having a concert tonight in the High School Cafetorium at 6:30. We hope to see many of you there!

Today's lunch at Gladwin Junior High was served through the Chartwells Food Truck. Students enjoyed sliders, curly fries, and smoothies. The students enjoyed the experience.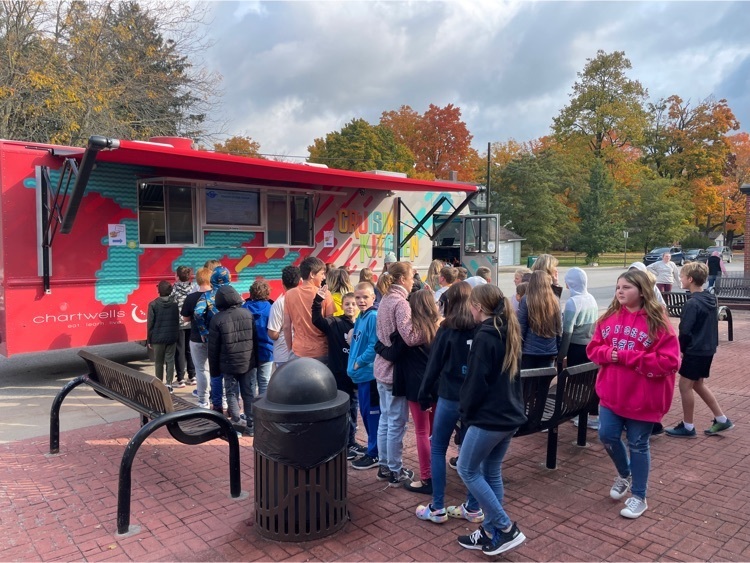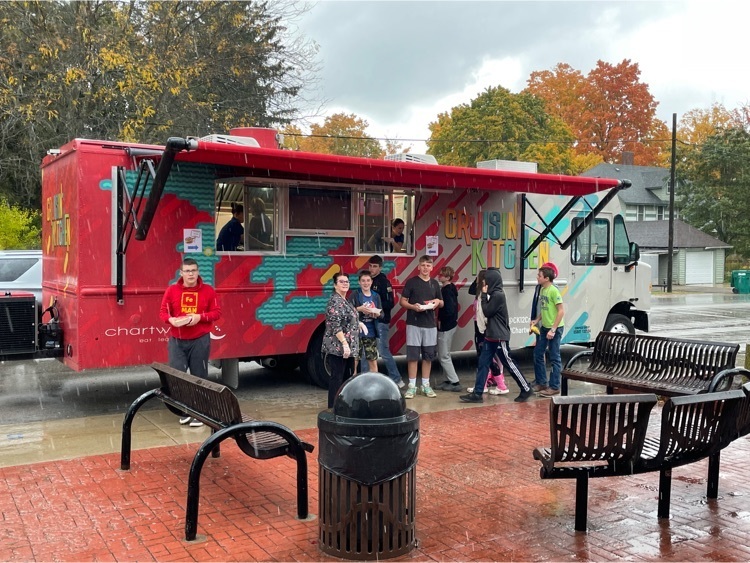 Gladwin Junior High joined schools across the nation and participated in Walk & Roll to School Day this morning. Thank you to The Family Diner for providing us with a starting point and Pepsi of West Branch for water for our participants.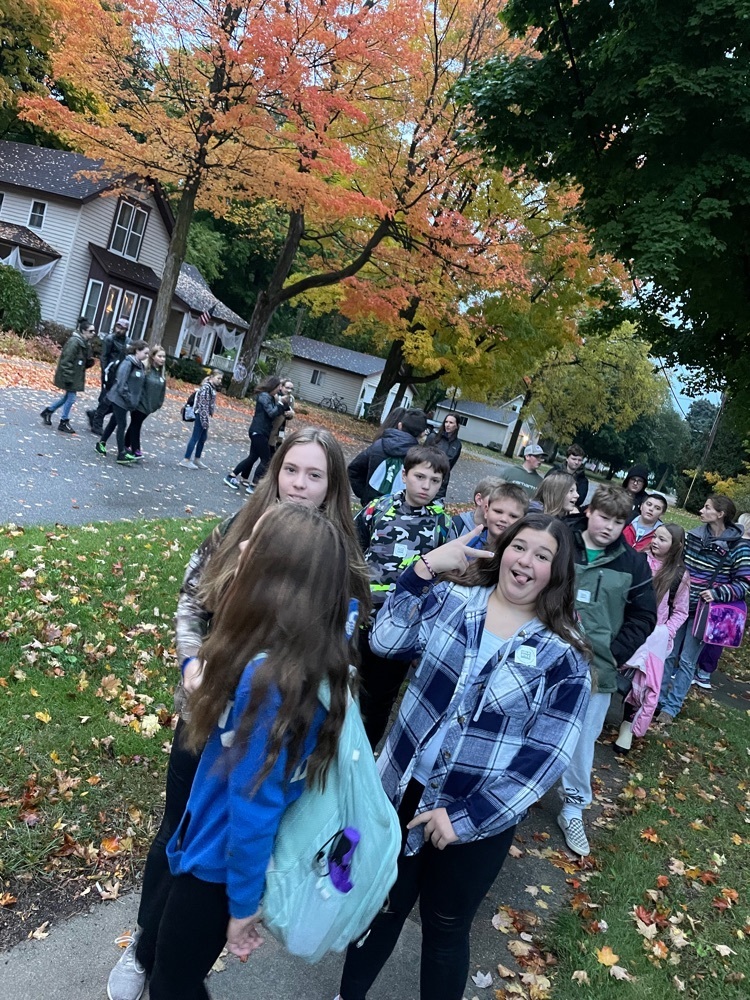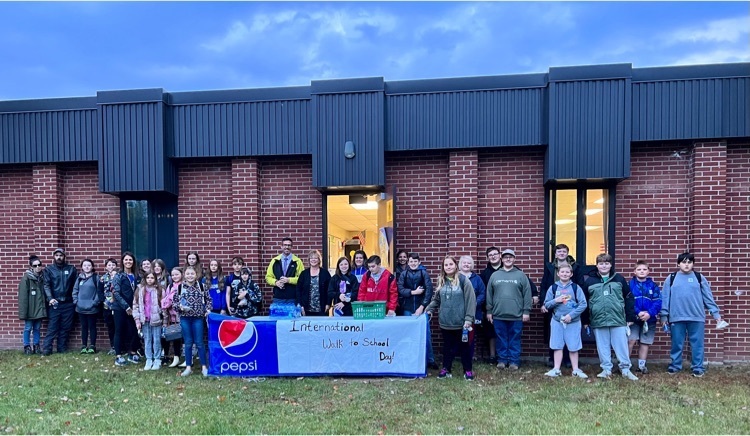 One of the Exploratory classes students at the Junior High experience is Outdoor Education. In this class, students participate in a wide range of activities related to the outdoor world. Students recently studied organisms found in the Cedar River.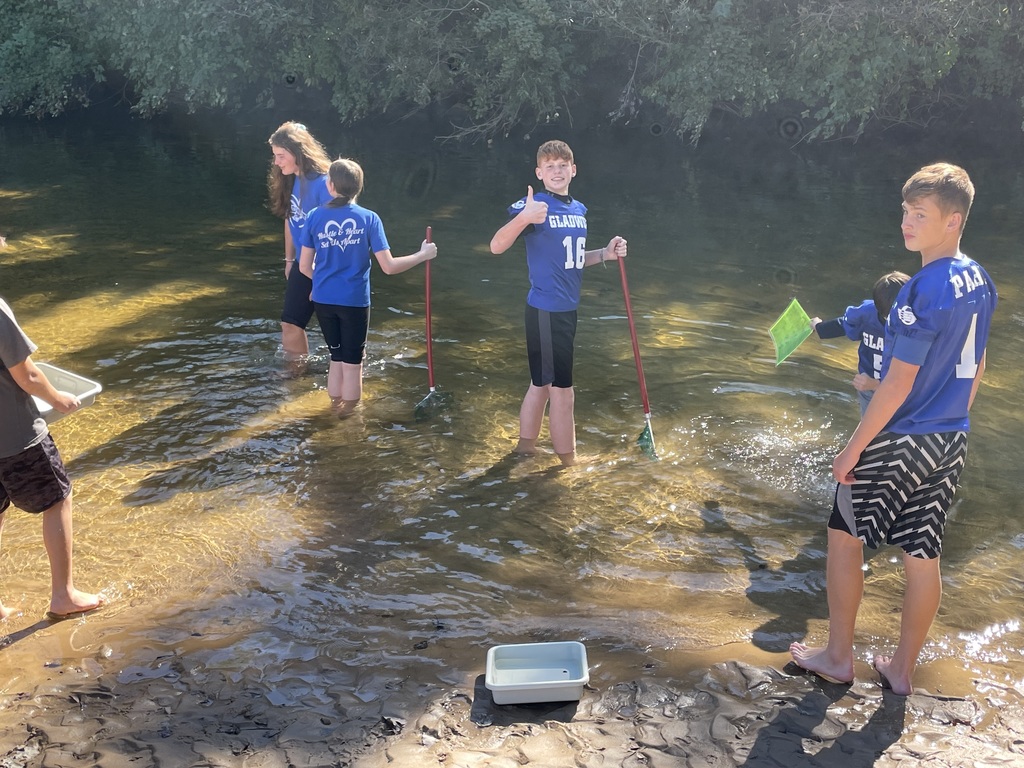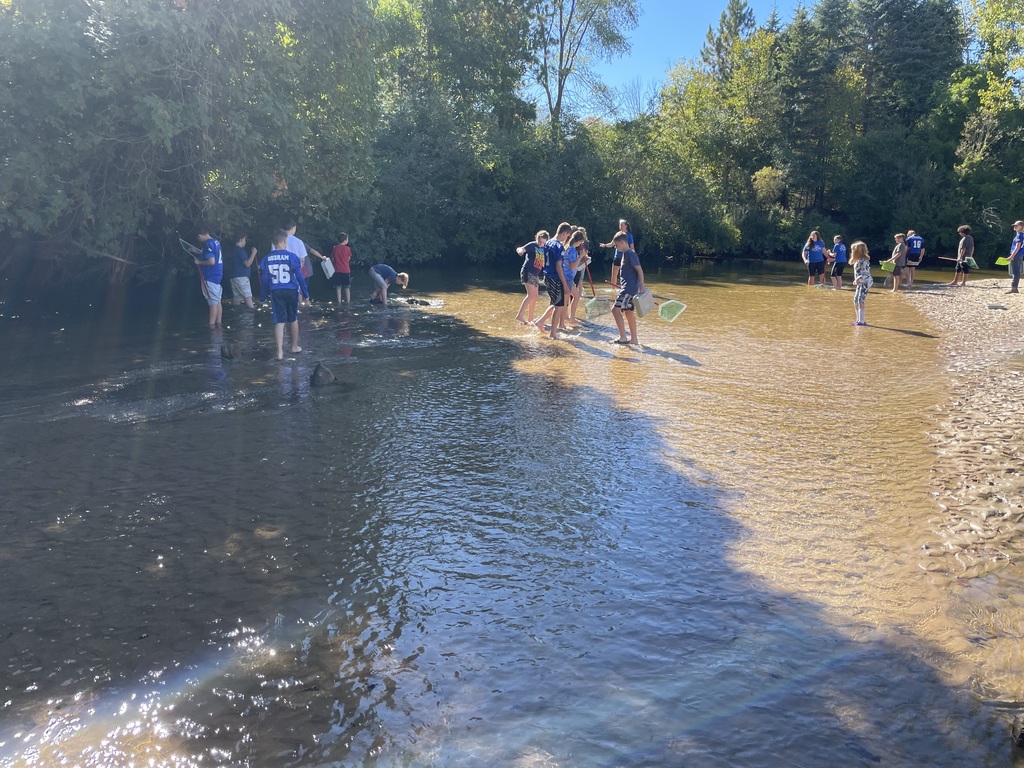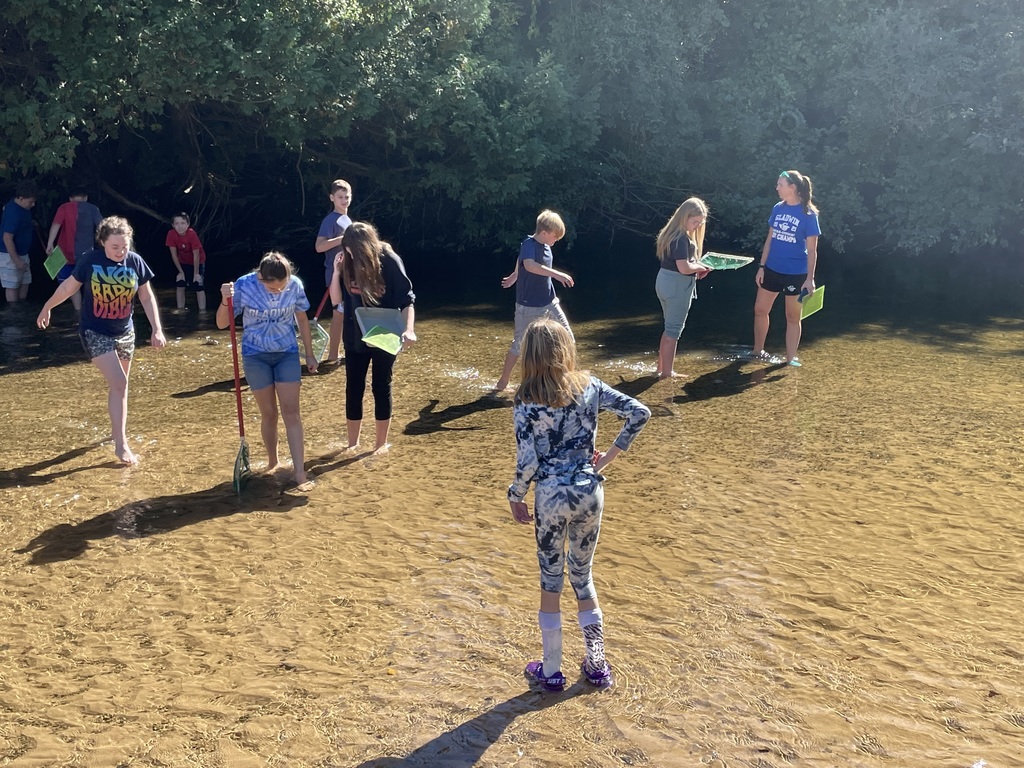 Homecoming week is behind us now. The students and staff did great showing their school spirit and dressing up for different days. Extreme Blue and White days always go well!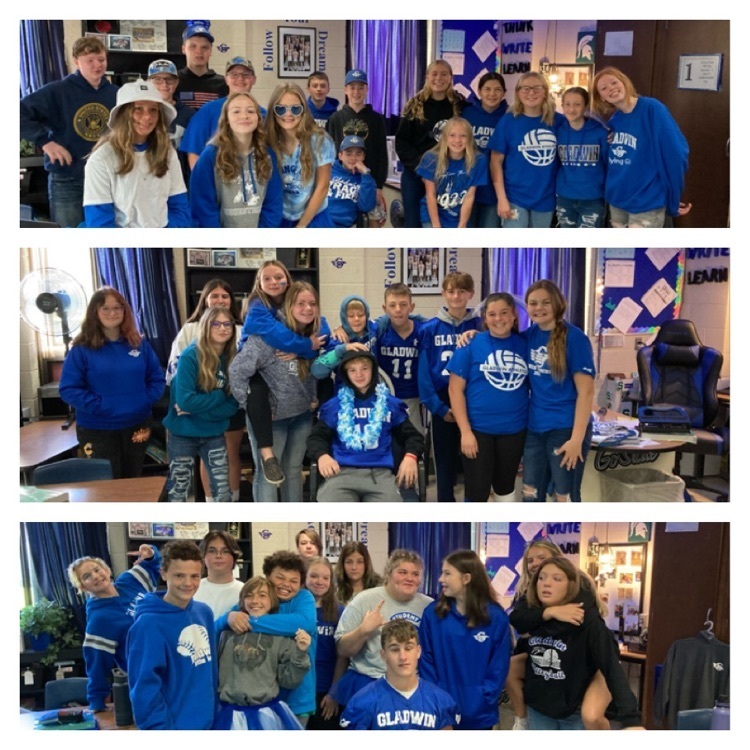 Thanks to all the community groups and businesses that have helped drop off school supplies this year! Today we received a donation from Diana Miller, representing the Wagerville Community United Methodist Church. Thanks so much to everyone who has helped donate school supplies this year!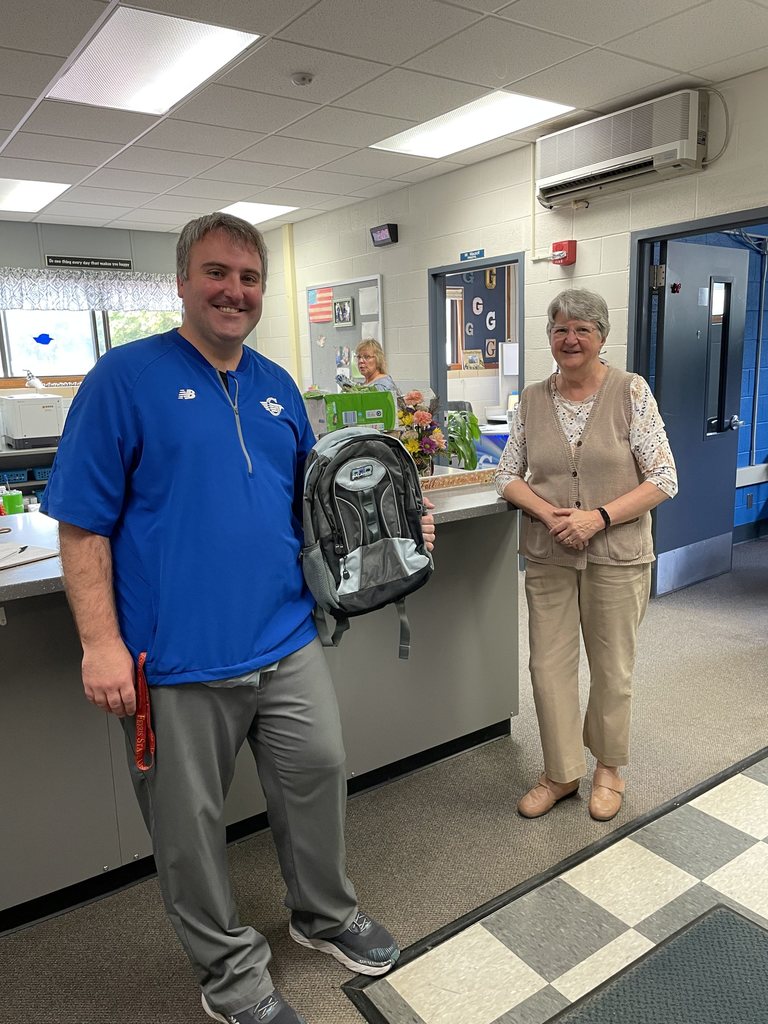 Mrs. Dawley and Mrs. Ockerman at Gladwin's 3rd Annual RC Model Airplane Fly-In. Mrs. Dawley, our GJHS STEM teacher, attended the model airplane fly-in as part of a grant she received through the Aerospace Education Member Program offered by the Civil Air Patrol.

Thanks to Meemic Kingsley Insurance Group for providing staff lunches this past Friday! I know the teachers appreciated it after the first week of school!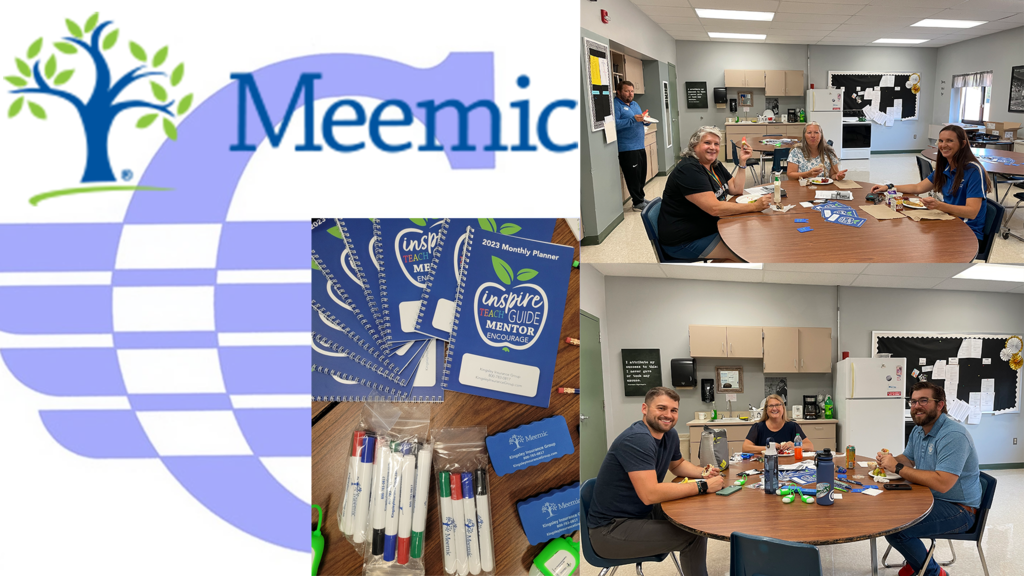 All our work this summer paid off and we had a fantastic first day of school! We'll see everyone again tomorrow for a full day!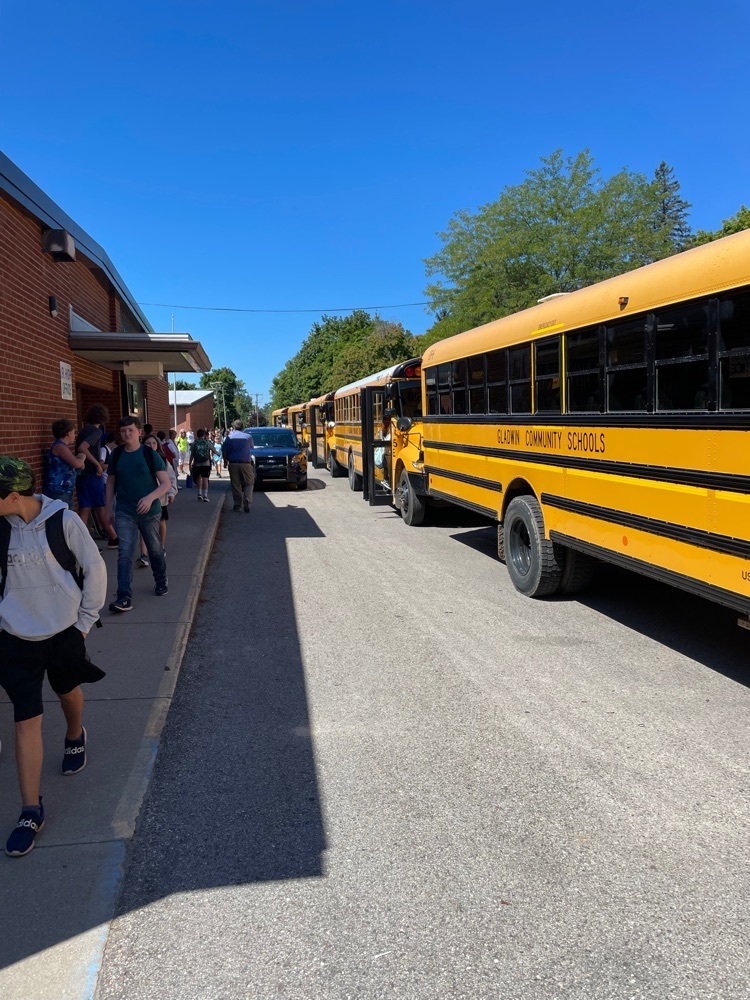 We hope everyone has a restful night before the start of a new school year. School starts at 8:25 tomorrow and the doors open at 8:00. Breakfast will be served for free for all students in the cafeteria. Lunch will be early tomorrow with our half day schedule and free for all student. School will dismiss at 12:22.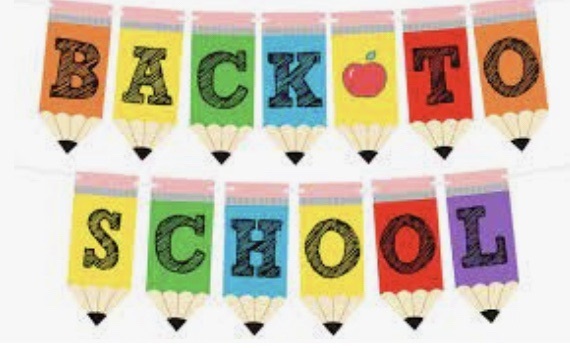 Tomorrow (Wednesday) is our schedule pick-up for our 6th, 7th, & 8th graders from 11:00 am-1:00 pm and again on Thursday from 4:00 pm-6:00 pm. Families will enter through the office doors and proceed to the cafeteria where they will get their schedules and locker information. They can then tour the building.