We are very excited about the upcoming bond election and would like to share some information. The following video does a great job of explaining the proposal. Check it out!
https://www.youtube.com/watch?v=vXDF6TVHMq4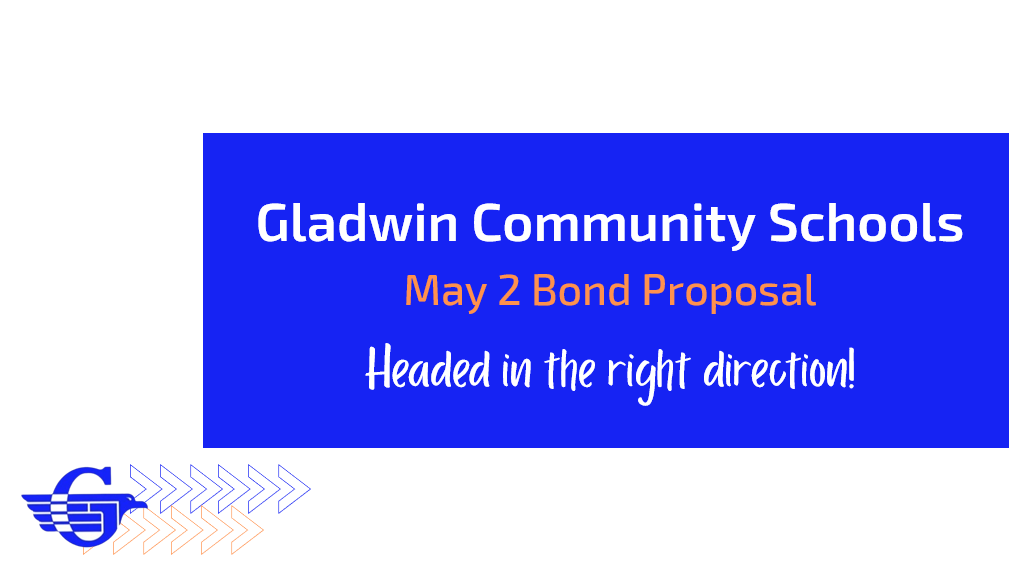 As we get closer to the election, we want to inform everyone how the bond will impact their taxes. To calculate the impact of the bond on your taxes, take the taxable value of your home and multiply it by .0028 to find the annual cost. Be sure to use the taxable value from your Notice of Assessment. Click on the following link:
https://www.youtube.com/watch?v=8IV0GFOiXwo

Gladwin's Robotics Team (9227) competed for the first time this year last weekend. The team learned a lot about engineering, mechanics, coding, themselves, and each other. 39 teams competed in qualification rounds with Gladwin's team finishing at an impressive 11th place. This feat earned the team an award for the Highest Ranked Rookie Team! The team had a great spirit and persevered through the whole event. Because of their incredible performance, the team also won the Rookie All Star Award. Team 9227's next event is this coming Thursday - Saturday in Battle Creek.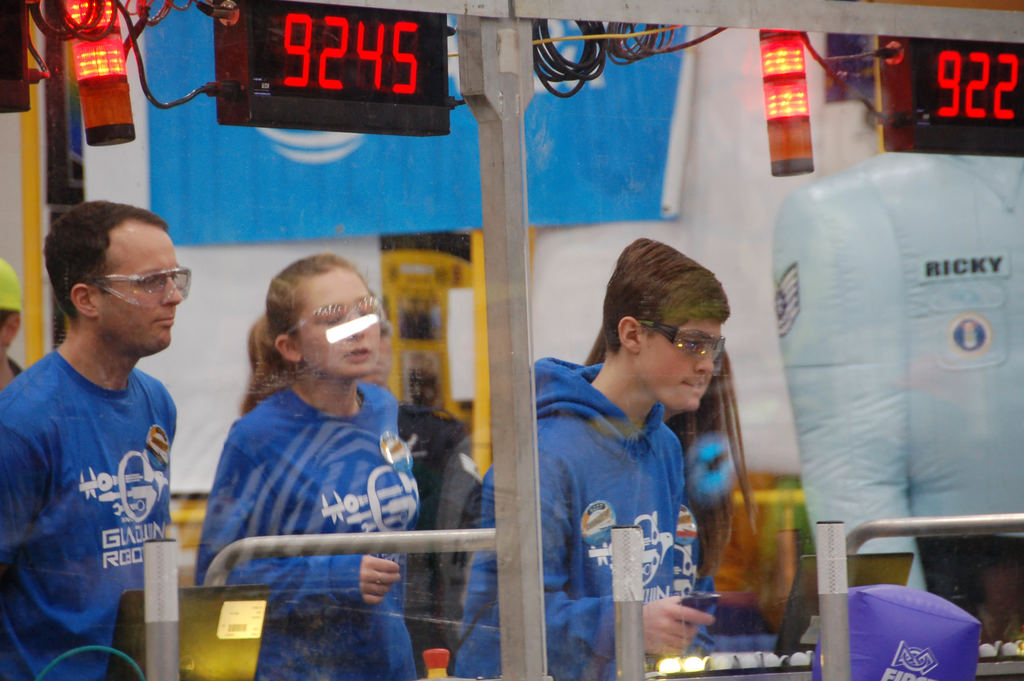 Gladwin Community Schools has a bond proposal on the May 2nd ballot to build a new junior high school. You can visit
https://www.gladwinschools.net/o/gcs/page/bond-information
for more information. Please take time to complete the quick survey as well which can be found at the bottom of the website.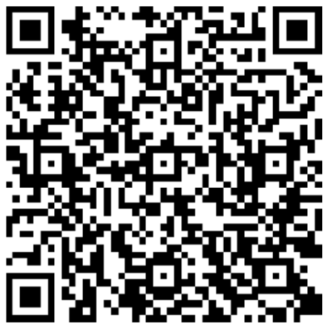 Yesterday, Mr. Donahue's classes participated in our annual tradition of boiling sap. Kids were able to put the science of making maple syrup into practice. The students had great weather and are looking forward to their pancakes with our own syrup in the coming days. Thank you to everyone who collected and brought in sap to make this a memorable experience for our kids!

Save the date for Prom 2023! It will be May 6th at the Wagarville Barn. More information will be coming out after Spring Break. NHS will host "Say Yes to the Dress" events on Friday, 4/14 at lunch and I.T. and Saturday, 4/15 from 9am-Noon in the HS library. All dresses are free. Prom questions can be directed to Shelly Vasher at
msvasher@gladwinschools.net
.

Reminder all CTE applications for next year are due today, including any second year CTE students! The link is on Skyward's message center and was emailed to students and parents last week. This only applies to sophomores and juniors. If you have questions, please contact the high school at 426-7341.

Butch is back home in Gladwin after the boys Varsity basketball team's win over Beaverton last Friday night. Members of the team and Coach Verellen traveled to Beaverton to bring him home and treated him to Northern Expresso.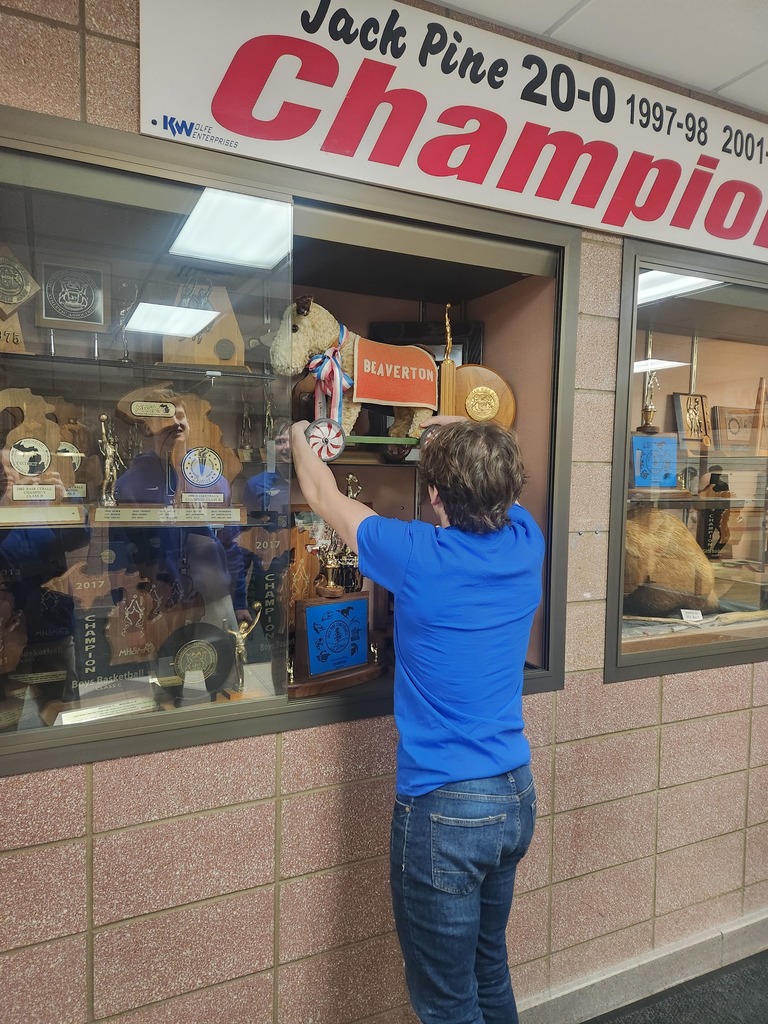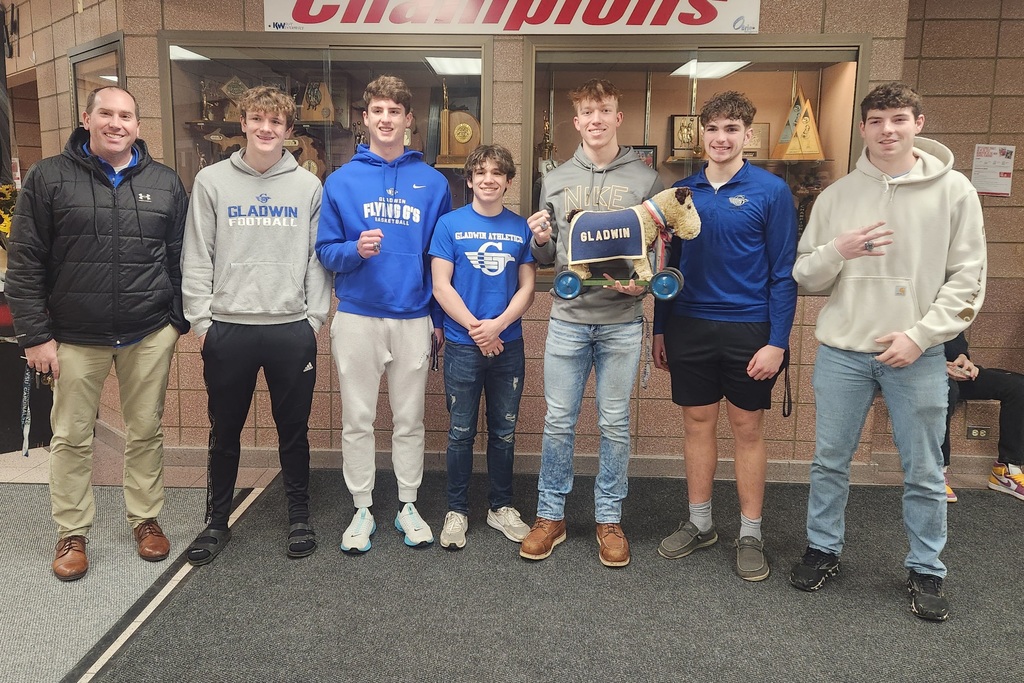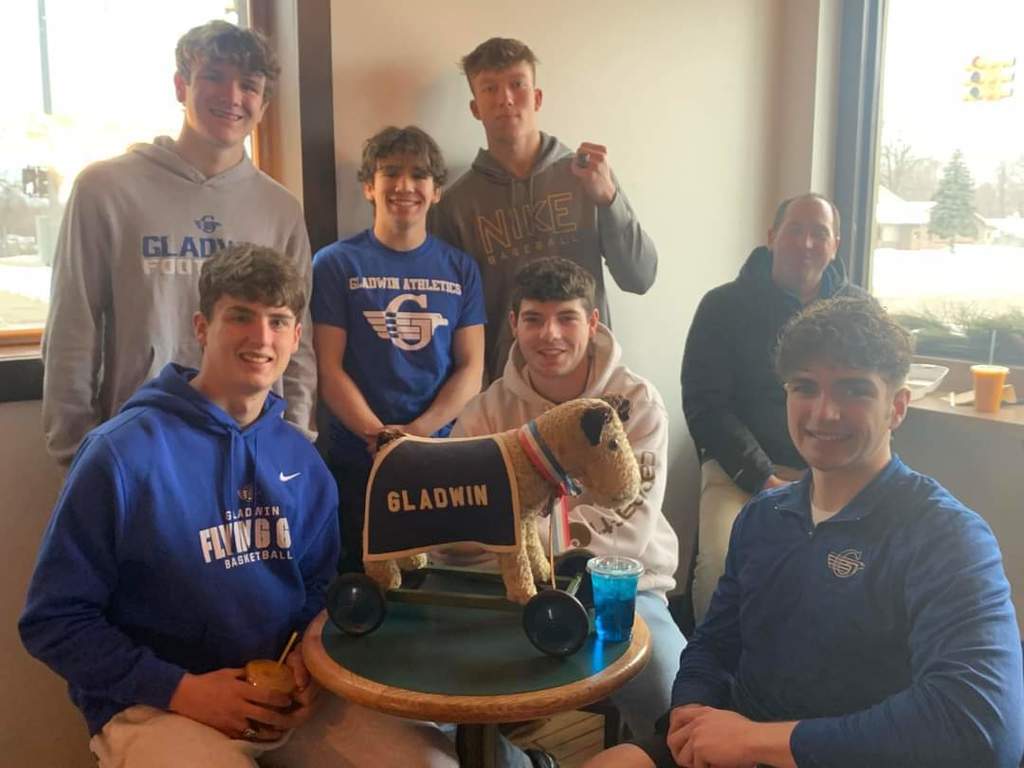 There will be a blood drive Monday, February 20th, from 8:30 a.m.- 2:30 p.m. in the high school library hosted by the NHS. To reserve a time please contact Mr. French (
mrfrench@gladwinschools.net
) or use this QR Code.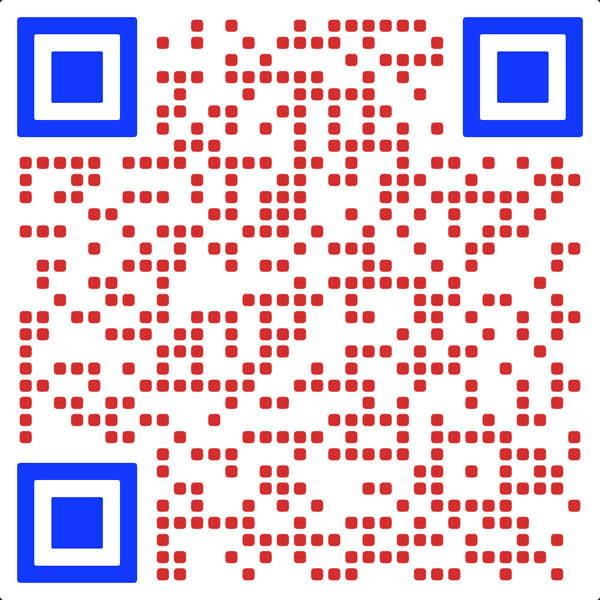 Due to our snow days, Glow Ball tickets will be sold at the door. The dance is still set for Saturday, Feb 11th from 8-11pm. Tickets are $5 each.

Glow Ball week is here! This week to get ready for our dance on Saturday, here are our spirit week themes: Monday-Soccer Moms vs BBQ Dads Tuesday-G-Day Wednesday-Tourist Day Thursday-Adam Sandler Day Friday-Blue and White Day Remember, all dress up days still require school dress code to be followed. The Glow Ball dance is Saturday from 8-11:00 p.m.

There is a mobile food distribution happening today at the bus garage until 1:00 p.m. Anyone is welcome to come get food. Please follow the posted signage and stay in your vehicle. Food will be brought to your car by one of the varsity basketball players. Thank you to IBEW 692 for helping out the Gladwin community!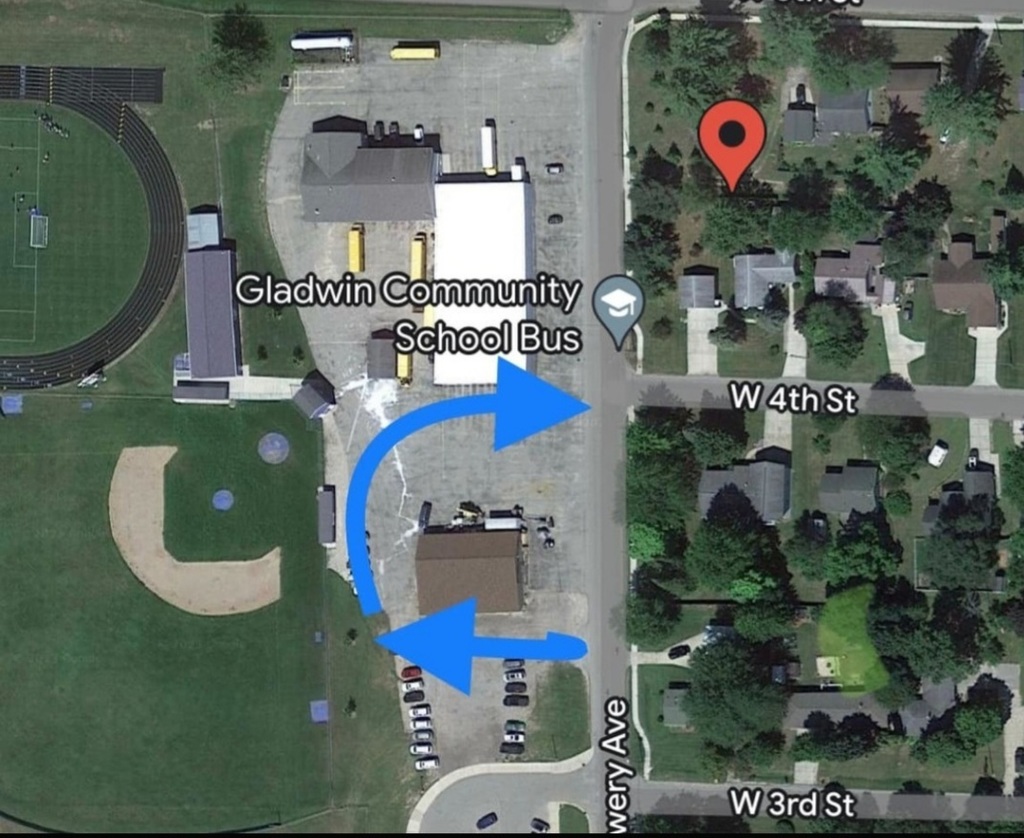 Congratulations to GHS's All Star Band members. At the All Star Band this last weekend, Gladwin had six high school students that performed in two bands that consisted of 54 students. Thirteen school districts were represented by all the students in both bands. Students have to audition to earn their spot, and our six students represented GHS very well. Congratulations!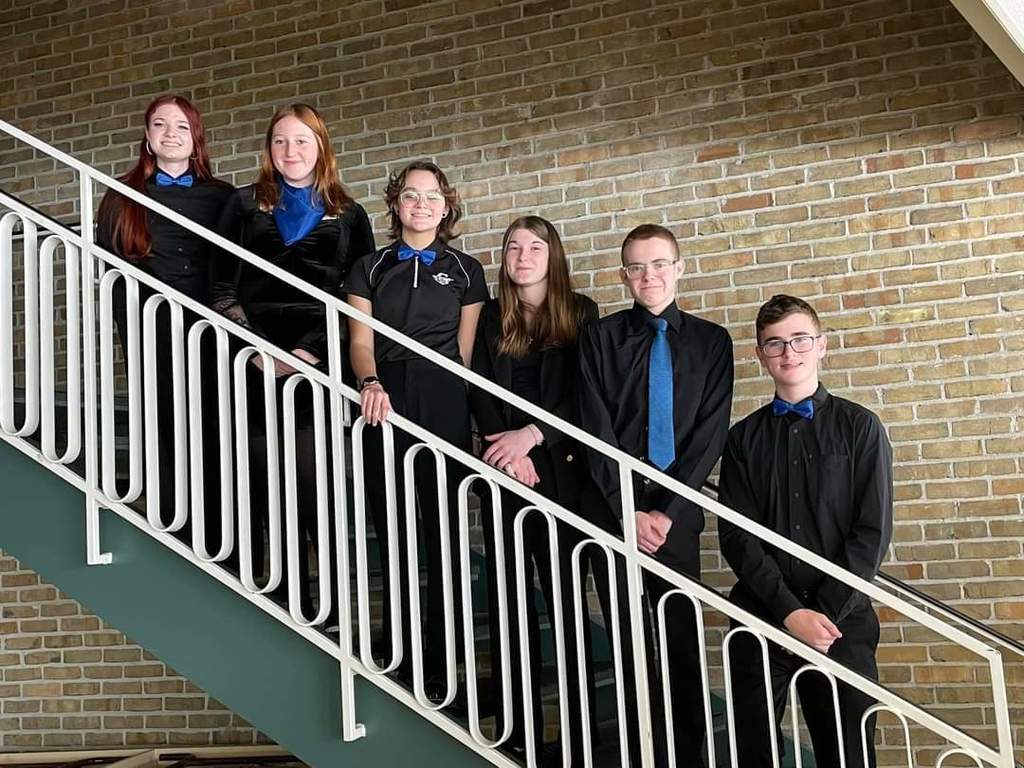 Stop into The Nest for their winter hot chocolate and coffee specials. You can also get sweatpants, beanies, and hoodies for $5 off!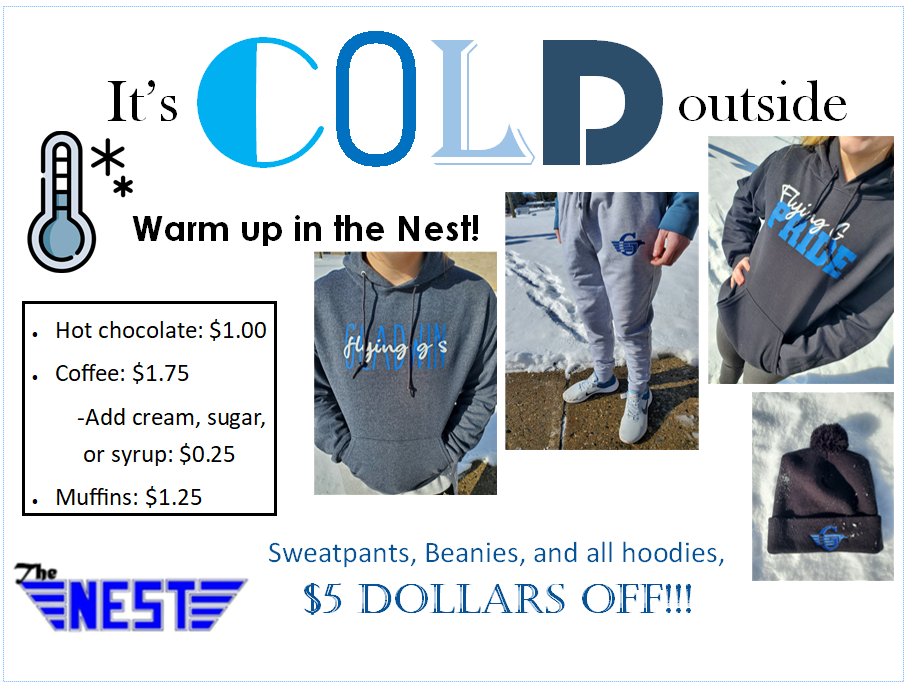 Mr. Verellen's Design and Engineering class has been hard at work preparing vehicles powered only by a mouse trap. Students have been experimenting and testing different designs in hopes of getting their vehicle to travel as far as possible. Students are only allowed to touch the vehicle at the starting point, and have used various materials, including CD's, string, metal rods, tape, and of course, mouse traps, to create the best performing design. They will be testing their final projects in the next few days.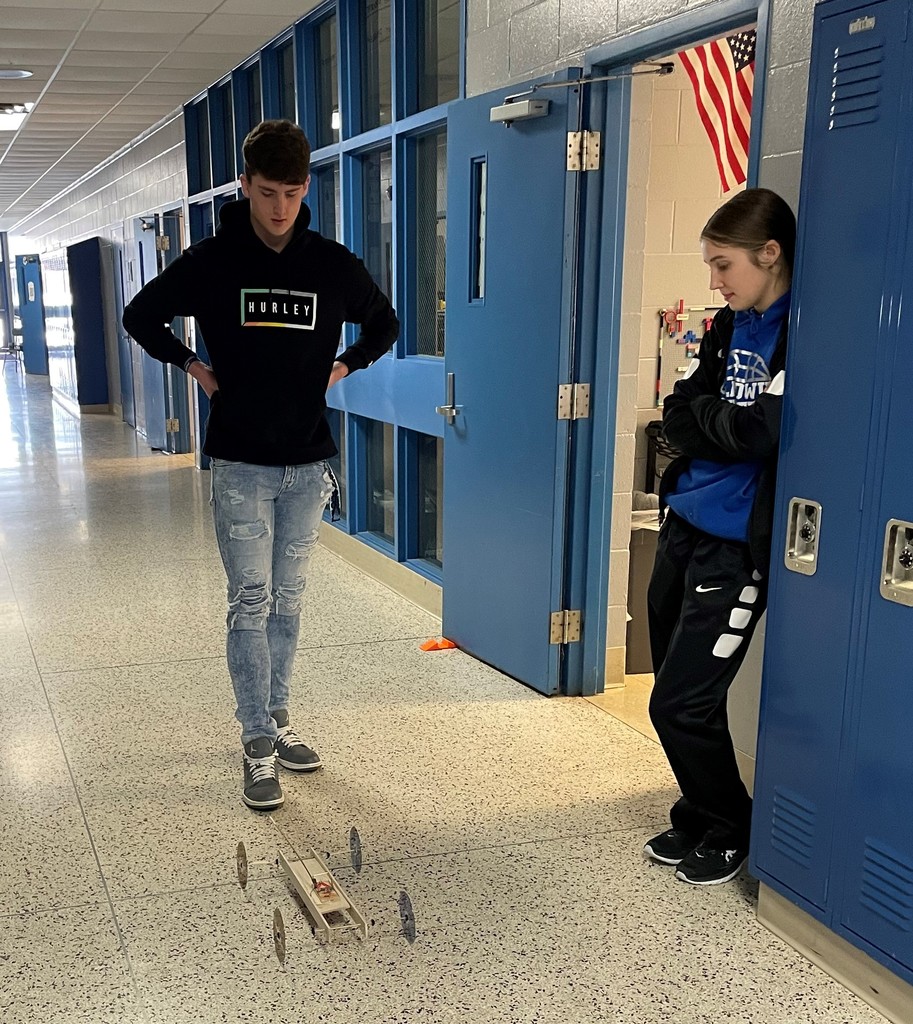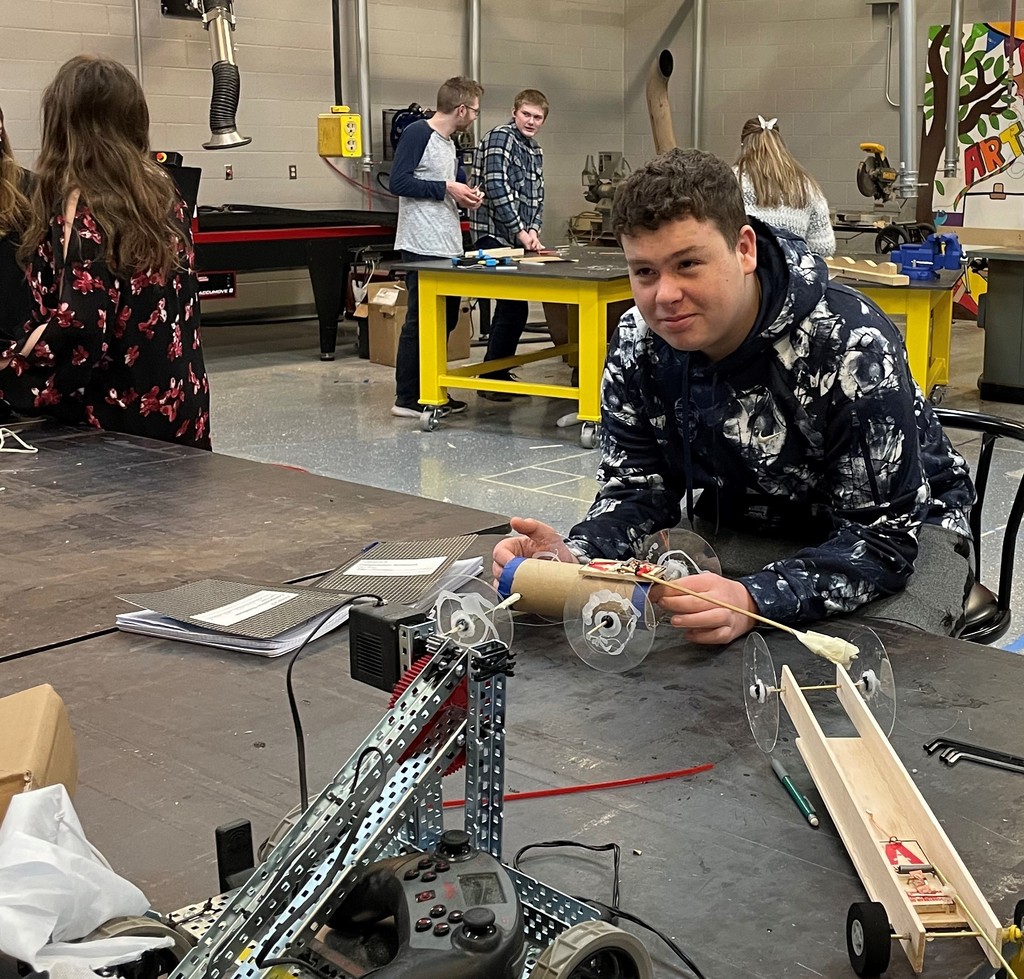 The Broadcast Journalism class has been busy working on various projects to continue sharing information in an entertaining way to all the students and staff around the school. These projects include filming the daily video announcements, "Hawk Talk", as well as live streaming sporting events for the community to watch with professional looking camera angles and graphics. The class looks to continue providing professional digital content for the months and years to come.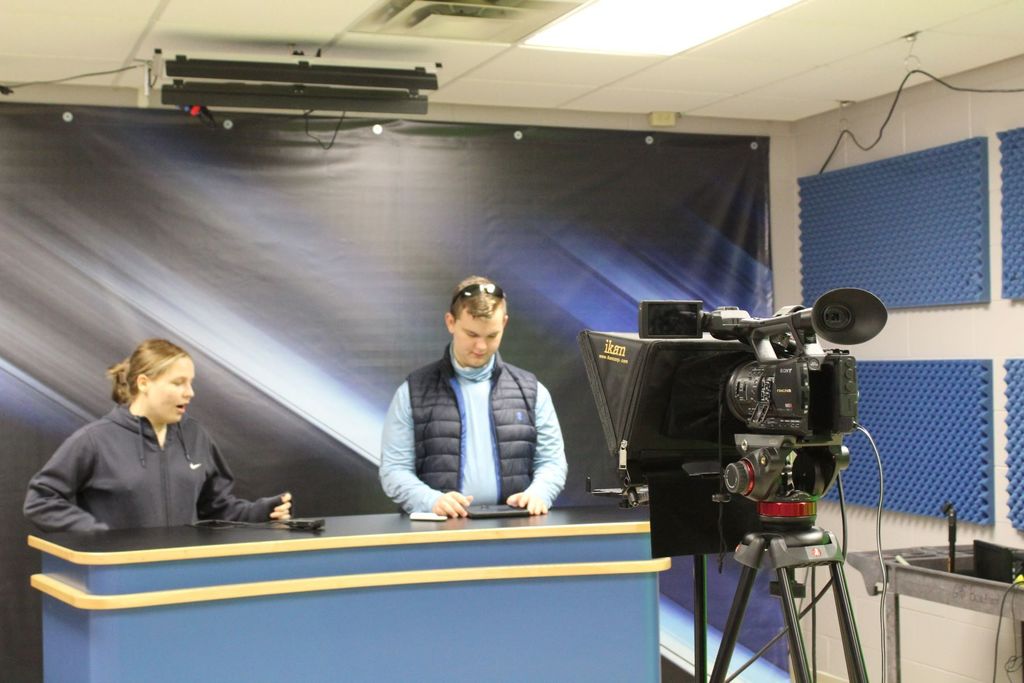 Tomorrow starts the first day of our second semester. Please be sure to have your student check Skyward as sometimes schedules change at the semester. If they have any issues, please have them reach out to Mrs. Freds.

Here is today's new exam schedule with the 2 hour delay: 10:25am-12:30pm: 1st hr exam 12:30pm-1:10pm: Lunch 1:15pm-3:21pm: 2nd hr exam Due to the schedule change, there is NO CTE TODAY.

Tomorrow begins our first semester exams at GHS. The exam schedule can be found at the GHS homepage under News, or you can click here:
https://www.gladwinschools.net/o/ghs/article/925631
. Any students who may be leaving the building due to exam exemptions need to have a signed note from parents. Please call the high school with any questions.

Mark your calendars for our upcoming holiday concerts next week! Monday, December 12th, the high school symphonic band's concert is at 6:30 p.m. and the choir concert is Thursday, December 15th. Both concerts will be in our cafetorium.